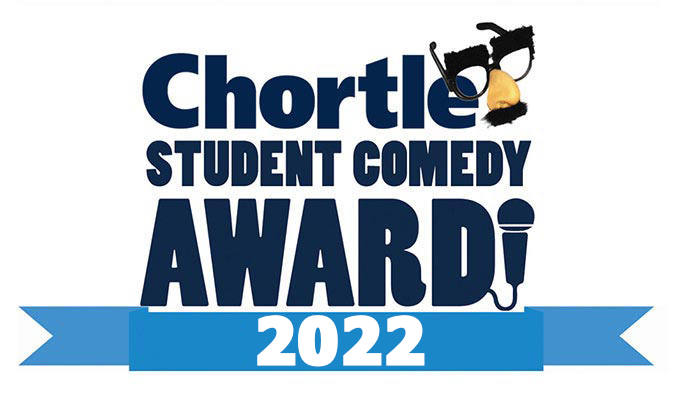 Chortle Student Comedy Award 2022 launched
Entries are now open for the 2022 Chortle Student Comedy Award.
We have again teamed up with the Comedy Lounge in Perth to give our winner the exciting chance to perform in Australia - flights and accommodation included – once Covid restrictions are lifted.
The runner-up will receive £250, while all finalists will once again be showcased in the Comedy Arena at the Latitude Festival, which returns to beautiful Henham Park in Suffolk on July 21-24.
The Comedy Lounge has been Western Australia's premier live comedy producer for more than a decade, bringing to Perth a diverse offering of the highest quality comedy shows from all over the world, including exclusive appearances from Australian and international comedy greats, including Arj Barker, Jim Jefferies, Chris Rock and Russell Peters. They have a cabaret-style comedy venue in the heart of the city, and run other gigs across the state.
Chortle editor Steve Bennett said: 'This will be a trip of a lifetime for our winner – not to mention the kudos and the vital leg-up in the comedy the title will give them.'
Previous winners and finalists have included Joe Lycett, Jamali Maddix, Ed Gamble, Chris Ramsey, Laura Lexx, Iain Stirling, Simon Bird and Tom Rosenthal.
We've made a few changes this year as the industry still recovers from the Covid shutdowns. The first round will be virtual, judged on audio or video recordings submitted by entrants.
The best of those will then be invited to a small number of regional semi-finals where industry judges will select those comedians who will go through to the final at the Edinburgh Fringe in August,
Complete the booking form here, after checking out the terms and conditions you must agree too. Recordings can either be uploaded direct to us, or you can give us a link to footage that exists elsewhere.
Closing date is 5pm on February 13, and the dates and locations of the semi-finals will be announced shortly.
» Chortle Student Comedy Award 2022 entry form
Published: 28 Jan 2022
What do you think?