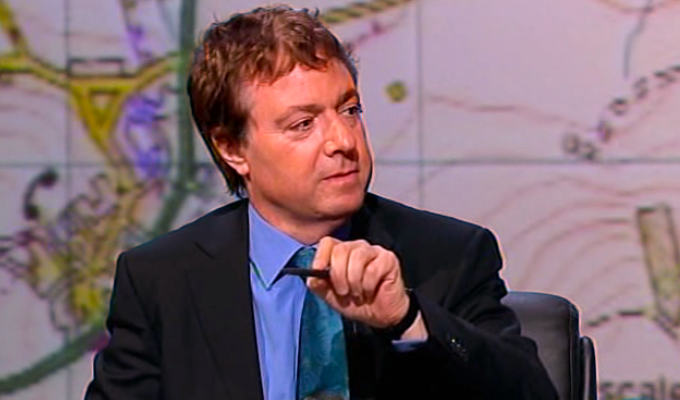 John Sessions: A life on screen
Here are just a few of John Sessions' screen appearances, to remember his varied career after his death at the age of 67.
Napoleon
John Sessions' West End breakthrough incorporated some of the voices he used in Spitting Image, as this 1987 report from Thames News explains:
Whose Line Is It Anyway
From the first series in 1988, improvising alongside Stephen Fry, Peter Cook and Josie Lawrence:
John Sessions: Tall Tales
A one-man BBC Two show from 1991:
Wogan
He made several appearances on the chat show, including this one from 1991, where he broke a golden rule of TV to slag off the previous guest, the waspish Hollywood fashion critic Richard Blackwell, who went by the nameMr Blackwell:
Stella Street
This BBC Two comedy about celebrities living in the same suburban neighbourhood was co-created with Phil Cornwell and ran from 1997 to 2001, with a 2004 feature-length special. Sessions' characters included Keith Richard, Joe Pesci, Dustin Hoffman and Al Pacino
QI
Sessions tells a dirty anecdote from Sir John Gielgud in the first series of the panel show from 2003.
And here's his fantastic Alan Rickman impersonation from a 2009 episode:
Margaret
Playing Sir Geoffrey Howe in this 2009 TV drama about Lady Thatcher. Sessions would go on to play two British prime ministers in films, Harold Wilson in Made in Dagenham and Edward Heath in The Iron Lady.
We're Doomed!
Playing Arthur Lowe - aka Cpt Mainwaring - in this 2015 drama about the creation of Dad's Army
Published: 3 Nov 2020
What do you think?