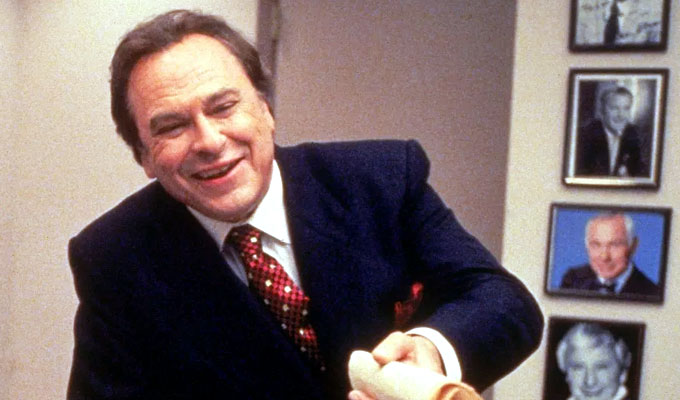 King Arthur
After Rip Torn dies at the age of 88, here are some of his best lines as the unforgettable producer of The Larry Sanders Show, Artie.
'Kicking ass in the morning is better than cappuccino.'
Artie: 'You just go home. I'll come over later and shove a poker up your ass and we'll call it even.' Larry: 'You have my address, right?' Artie:'And your poker size.'
'You'll have to forgive Hank. His heart's in the right place but he keeps his brain in a box at home.'
To a janitor: 'Dimitri, my man, you and I both clean up shit for a living. The only difference is my shit talks back.'
'This is scotch whiskey; Glenlivet; single malt... When you die, you'll go to heaven. You say "Hello" to God, and when God says "Hello" to you, this is what you'll smell on his breath.'
Dismissing Hank from a meeting: Don't let the doorknob hit you in the ass.
Concern yourself with the weightier issues: Suzanne Somers tomorrow, do you want her to bring the Thighmaster?
'I've got a face that would crack a mirror that's why I am a producer.'
'It's one of the six stages of healing after a divorce: shock, denial, fear, booze, boners... [with a shrug]... acceptance.'
When Hank asks him to heckle him as preparation for a stand-up gig: 'Get off the stage you fucking moron. I've taken shits more interesting than you are. You're nothing but Larry Sanders personal fuck bitch. So shut your fucking fat face and get your bloated ass off the stage motherfucker.'
And here he gives show booker Paula (Janeane Garofalo) some advice after she finds a lump in her breast...
Published: 10 Jul 2019
What do you think?