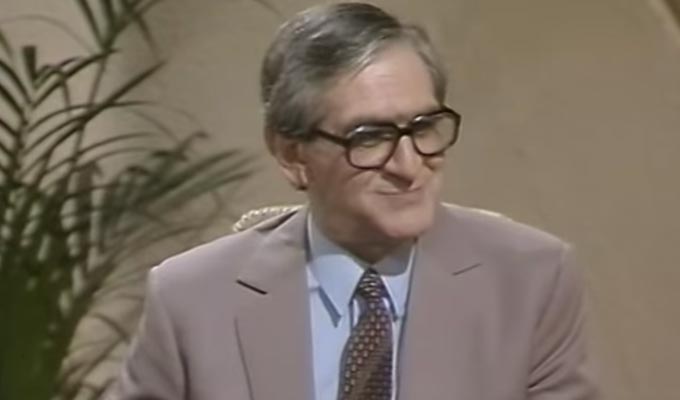 Denis Norden: A life in comedy
Just some of the highlights from Denis Norden's long broadcasting career:
The Glums
The breakout hit from the pair's radio series Take It From Here revolved around the long engagement between dimwitted Ron Glum (Dick Bentley) and the plain Eth (une Whitfield). Jimmy Edwards played Ron's father.
Balham, Gateway to the South
This is a spoof travel documentary was written by Frank Muir and Denis Norden for the 1950s radio series Third Division, but made famous by Peter Sellers on his 1958 LP, The Best of Sellers, which was produced by George Martin of Beatles Fame. It was expanded in 1979 into 21-minute film directed by the Monkees' Micky Dolenz, mos of which is here:
My Music
This radio panel game, chaired by Steve Race, an from 1967 till 1994, with Dennis Norden, Frank Muir and Ian Wallace taking part every week. It was a companion to My Word, another long-running panel show which also featured Muir and Norden each wee.
Infamy!
Norden and Muir were responsible for some of the best-known lines from the Carry On films, including the classic: 'Infamy, infamy, they've all got it in for me'. They often gave hard-pressed screenwriter Talbot Rothwell permission to recycle their lines from Take It From Here, including this one.
A Child's Guide to Blowing up a Motor Car
In 1965, Norden wrote, narrated and starred in this featurette jointly made by the James Bond producers and the Ford Motor Company about a stunt show for Thunderball.
Looks Familiar
Norden wrote and presented 195 episodes of this nostalgia-based show for Thames TV from 1973 to 1987. Here are some clips of Eric Sykes and Les Dawson and writer and raconteur Arthur Marshall on the show
It'll Be Alright On The Night
The show for which he'll forever be known, presenting outtakes on ITV from from from 1977 until 2006 before handing the baton to Griff Rhys Jones and latterly David Walliams. It attracted 18million viewers in its heyday. This edition, the 11th, was originally shown in October 1999 - and look out for a young Paul Merton in the first clip Norden introduces.
Published: 19 Sep 2018
What do you think?