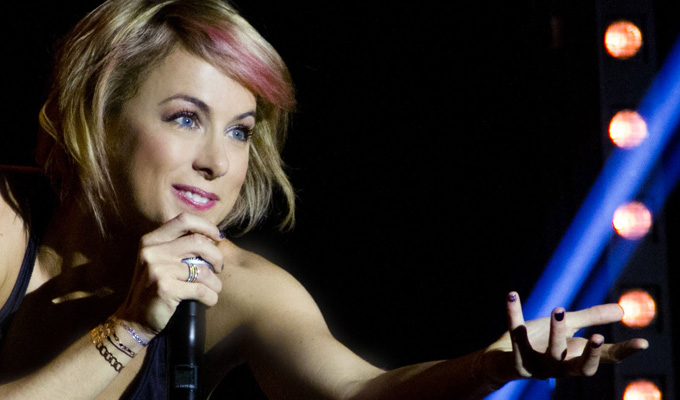 Do female stand-ups always go for 'low-hanging fruit'
Earlier this month, American stand-up Iliza Shlesinger, the creator of the US comedy show Forever 31, criticised the way female comedians represent themselves on stage, accusing them of aiming at 'low hanging fruit' in their jokes and attempting to 'act like a guy'.
In an interview, she he said: 'Everything's about sex, or how weird I am. It all just kind of runs together.
'I could walk into The Improv, close my eyes, and I can't tell one girl's act apart from another. That's not saying that 30-something white guys don't all sound the same sometimes, but I'm banging my head against the wall because women want to be treated as equals, and we want feminism to be a thing, but it's really difficult when every woman makes the same point about her vagina, over and over. I think I'm the only woman out there that has a joke about World War Two in my set.
'I think shock value works well for women, but beyond that, there's no substance. I want to see what else there is with such complex, smart creatures.'
The controversial comments attracted an immediate response from many of her colleagues… now some Edinburgh Fringe-bound comedians offer their take: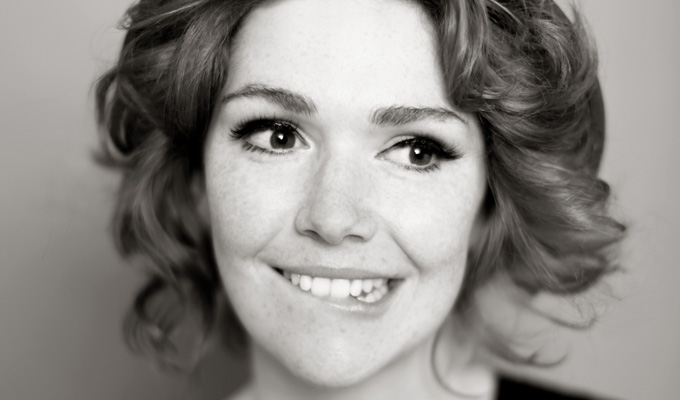 Elf Lyons
First of all I don't know Iliza, or her work. I am going to assume that she is a kind, smart person.
That aside, her argument is flawed, misinformed, and does nothing but discredit a whole array of diverse comics, who happen to be female.
Let's go through her argument step by step:
'I'm banging my head against the wall because women want to be treated as equals…'
First problem, it's not 'want', it's 'should'.
'And we want feminism to be a thing….
Second problem: Feminism IS a thing, and has been for years. What type of feminism do you mean Iliza? It's not a punk band, it's a whole range of different movements and ideologies from history. Please specify.
'But it's really difficult when every woman makes the same point about her vagina, over and over…'
Third problem: How does talking about our vaginas affect the fight for equality? Women have presented vaginas in the art world for years, why is it an issue in comedy?
And what is this same point we are apparently all making. Crucially, is it funny? Is it causing laugher? If so, great, well done comics, keep doing that joke. Because it is your job to be a comedian and make people laugh. You are an entertainer, not a didactic political leader.
Female comedians, like women in other areas of the creative industries, should not have to censor themselves. Google Jamie McCartney, Betty Tompkins, Georgia O-Keeffe, Valie Export, Carolee Schneemann, Hannah Wilke, Judy Chicago, Marina Abramovic for example. These female artists all use their vaginas in their art, does that mean they are all making the same point? Are they all picking 'low-hanging fruit'? No. Because you just have to look at each individual's response to the subject to see that is a stupid claim.
'I think I'm the only woman out there that has a joke about World War Two in my set…
Fourth problem: in terms of relevant and contemporary material, World War Two is not top of the list. I think I am the only person who has a routine about sticking my imaginary penis in yoghurt and a routine about the life of Harry Beck, but that doesn't matter. This point isn't relevant to the argument.
Like the female artists I listed above and their vagina artworks, it's not about the subject of the material, it's the angle, the delivery and the content that is important.
At least 200 million women alive today have undergone female genital mutilation, and one in four women at least have experienced sexual assault. With that in mind I think women talking about their vaginas on stage is a far more political and defiant act than Iliza realises.
I think shock value works well for women, but beyond that, there's no substance. I want to see what else there is with such complex, smart creatures.
Fifth problem: 'no substance' is a huge claim to make for all female comics talking about their vaginas. I, and other female comedians, are not here to prove to people that we are complex, smart creatures. We are here to make people laugh and if our material, whatever the subject matter, silly, political or clowny is funny enough, then the point of us being smart is evident.
If I want to talk about my cunt on stage, I'll talk about it on stage. As long as it is funny.
I will not change my material because as a woman I feel like I need to do something different. Being a woman on stage is already a political statement, especially in a world where women are still being confined, held back, mutilated and censored.
There are bigger battles to focus on, and slagging off your other female colleagues choice of material probably isn't the most important or smart one.
Rant over. I'm going to pull a scroll out of my vagina now*.
*Please god I hope someone gets that reference.
• Elf Lyons will be performing Swan in the Underbelly during the Edinburgh Fringe from August 2 to 28.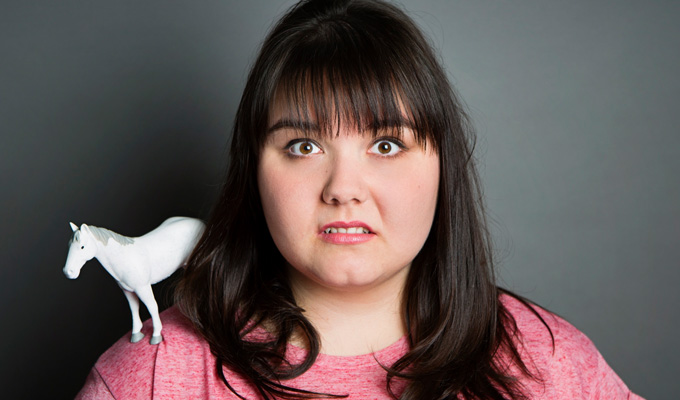 Sofie Hagen
What is interesting about the Shlesinger comments is not Iliza herself, because it's an utterly boring and obviously factually wrong comment to make.
What is amazing is how the female comedians all over the world came together. There were so many reports of women all over America making World War Two jokes at open mics and club nights in the days following. That's the spirit. That's how we win over boring stereotypes. That's how we stick together.
Comedians started sharing albums by female comedians, male comics came out as feminists, clever people like Sara Schaefer wrote an incredibly article about great female comics. That shows how far we've come and how far we'll go.
Sofie Hagen will be performing Dead Baby Frog at the Bedlam Theatre during the Fringe.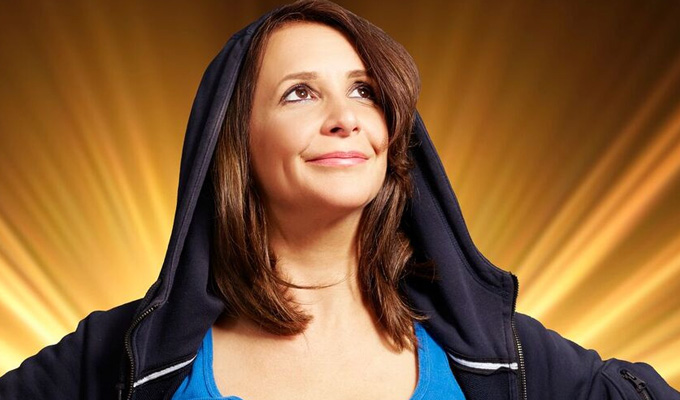 Lucy Porter
I don't really want to get into a cycle of women slagging off women for slagging off women. In my experience any comic who tells other comics what they should or shouldn't be doing is proved wrong.
Most often I've heard this kind of criticism aimed at comics who are in some kind of minority on the circuit. I've been aware of people saying: 'It's so boring the way all gay, male comics are camp' or 'Why do black acts just have to talk about race the whole time?' These accusations are largely levelled by people who don't really watch much comedy and simply want to confirm their own prejudices.
When I started out a journalist said to me: 'You're not like that Jo Brand are you? Slagging men off all the time and only talking about periods?'
I pointed out at the time that I adored Jo Brand and that it was a ridiculous way to talk about her act. The article ran anyway with a headline about how I was a 'different' kind of female comedian - that guy was determined to push his agenda no matter what I said. I guess *some* journalists just love to try and stir up a cat fight.
To be fair, when you're new to comedy it's hard not to get swept up in it and think 'maybe I am special and different' – after all, who doesn't want to be a brave pioneer? I think I internalised some of that misogyny and tried to do an act that was 'just like a man would do', which basically meant censoring myself.
Then I got older and wiser and realised – with the help of all the amazing women, gay, BAME (Black, Asian, and minority ethnic) and even heterosexual white male acts I saw that I didn't need to worry about other people's bullshit opinions.
Laurie Kilmartin expressed it better than I ever could when she said: 'Early in my career I also wanted to be THE female comic that changed men's minds about women. Then I realised there were tons of funny women and it didn't matter to sexist men if I was funny. They remained their awful selves.'
I don't even know if engaging with this latest bit of internet outrage is particularly wise; after 20 years in comedy, I finally thought we were done with the question 'Are women funny?' Please god don't let it be replaced with 'Are women funny in the right way?'
• Lucy Porter: Choose Your Battles will be on at the Pleasance Courtyard during the Fringe.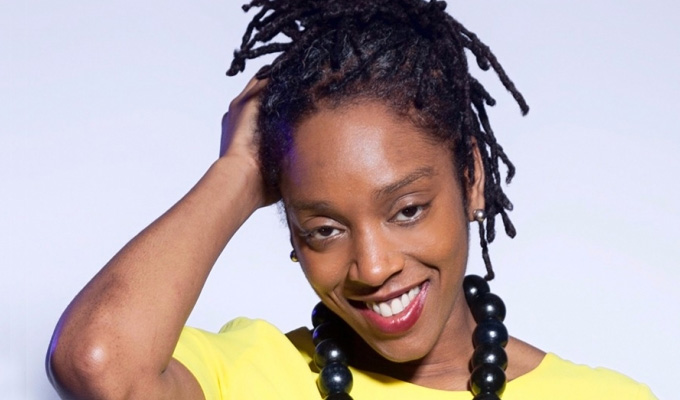 Athena Kugblenu
IlIza is taking nonsense. Her views come from a place of arrogance, ignorance and privilege. Arrogance because she's got the nerve to think she's better than other female comedians based on subject matter. This is the exact prejudice we face from the industry. Comedians should be judged on the quality of material, not a person's appetite to hear about periods, vaginas or being stabbed by escaped underwire.
She's ignorant because female comedians don't just 'talk about vaginas'. She's regurgitating this trope to feed the cognitive dissonance of the male influencers around her so she can continue to thrive in their prejudice.
Never mind that Ava Vidal, Sara Silverman, Bridget Christie, Sara Pascoe, Gina Yashere, Judi Love, Leslie Jones, Bec Hill, Katherine Ryan, Josie Long, Shazia Mizra, Grainne Maguire, Lucy Porter, Angela Barnes, Zoe Lyons, Jen Brister, Deborah Frances-White, Bisha K Ali, Sophie Hagen...(I will stop my brain dump there but there are many many many more) are evidence enough she is talking out of her arse. She says she formed her views after watching comedy but maybe she formed them after a mistaken trip to the gynaecologist? It's a mistake we've all made.
And in any case, let us talk about vaginas. The coding of different topics as 'acceptable' or 'boring' is how hegemonic structures are solidified and remain in place. It is no coincidence that subjects seen as trite are ones heard best from marginalised groups. I'm going to write muff material into my show as a response to this, it's triggered me so hard.
Instead of using her position to elevate others she's pulling up the ladder. It's a sign of privilege to be able to acknowledge sexism AND make women responsible for inequality at the same time.
She's saying: 'Hey guys, I'm a white, cis gendered middle class female and I made it by just being super excellent, why can't you?' She needs to count her unearned blessings.
As a person of colour/BAME/ethnic whatever… I am used to being told 'you have to work twice as hard to get half as far.' I accept this as fact. What I don't do is accept this as fair. We should aim for excellence. But we won't achieve equality until we achieve the right to be good and bad without the weight of representing an entire a gender on our shoulders.
As for World War Two material.. .it's too soon, love. Too soon.
• Athena Kugblenu: KMT will be on at the Underbelly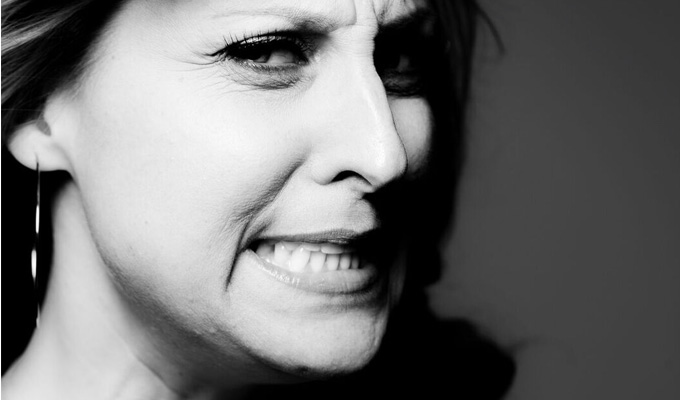 Annie Sertich
This is a tricky one. I don't do stand-up and find it vastly different than improv comedy, which is where my training and performance experience lies. Stand-up seems even harder and I bow down to anyone who does it.
Ultimately I think Iliza is holding a higher bar for everyone, a lame joke is a lame joke. I remember when I worked in casting (behind the scenes) and if one more actor walked in and said '...is this where the magic happens?' I was going to throw the very expensive camera and go pure ape shit. One guy even snapped and did finger guns.
Did he deserve the 'douchebag' label I gave him? No. But man was I desensitised to the same familiar joke over and over and over. Was it nerves? Was it what he thought he should say? I think we all do that, to get a laugh, or because we just haven't gotten more specific about what we want to say. And other times, we just WANT to tell a familiar joke, which is OK too.
I can walk into a stand-up club and hear some lame vag jokes. But I can also hear some lame bald jokes and vegan jokes. I never know where someone is on their comedy journey. Iliza is out there, taking the stage. That's huge.
What I hate the most is that she got f'in destroyed on Twitter. I have tried to engage in that stuff and it usually spirals down to someone telling me I can't spell and me and my ugly face should die.
I think we should have to go back to the days of the Gladiators. Get all these 'commenters' in an arena, stare at each other in the eyes like adults, and flight to the death. Not really. But side note: will you check my spelling?
• Annie Sertich, a member of Groundlings Theatre in Los Angeles, will be at the Pleasance with her show How To Not Kill Yourself For 30 Days...And The Next 330.
Published: 27 Jun 2017
What do you think?