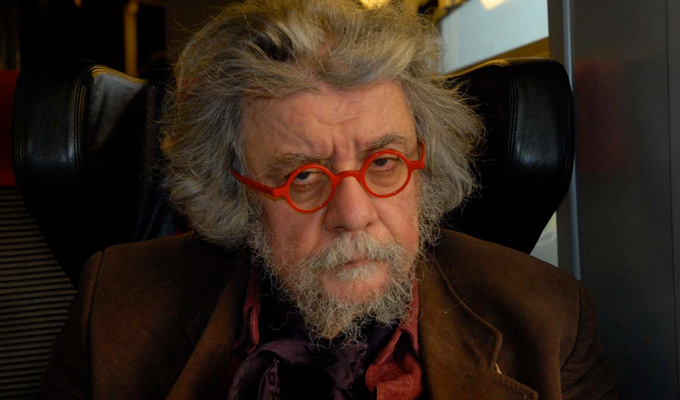 Don't fear the clown
◼ BY BRYONY SHIPSTON
In Etampes, 30 miles outside of Paris, the revered clown Philippe Gaulier has spent 35 years teaching performers how to abandon their inhibitions and access beauty. Alumni include Emma Thompson, Sacha Baron Cohen, Helena Bonham Carter and, as of a month ago, stand-up Alexis Dubus.
If you read about Gaulier, you will find accounts of this 'Zen-master in Dilbert suspenders' frustrating, insulting and inspiring his students with a regime that falls somewhere between absurd and totalitarian. So what would induce anyone to put themselves through Ecole Gaulier?
'I'm always up for something that's a bit challenging, I actually think it's really important for performers to do that,' says Dubus. 'I'd just got myself on to this lovely festival circuit where I was doing Edinburgh and then the Australian festivals, skipping winter in England. I wanted to go back to the days of discovering what you're doing in comedy. Almost the open-mic days. So I guess that's why I did it, just to see if I could."
Dubus – best-known for his French alter-ego Marcel Lucont – describes Gaulier as 'a stern, avuncular figure who watched everyone with a certain distance', while another ex-student, comedian Tessa Waters remembers him as 'this small, hunched, bearded, long-haired man with a beret and red glasses on his nose'. But can his fearful reputation really be deserved?
'Everything he does is a game,' explains Dubus. 'That's what he tries to instil in you, when you're on stage you're always playing a game. The audience like to see that game, if you don't show that then you're boring, or as he would say [in a delightfully cartoonish French accent] "fucking, fucking, fucking, fucking boring."'
Waters, confirms this: 'The thing to remember is he is insulting the performance you are doing not the person in front of him. One time I was doing this scene and he fell asleep, holding a giant glass of brandy. After a while I just stopped and said, "Philippe?" He kind of coughed and woke up and just said, "Terrible!" I said, "Philippe you can't say that, you were asleep the whole time!" and he said, "I was ASLEEP because you were TERRIBLE!'... I mean fair play, you can't argue with that.'
Another student, Trygve Wakenshaw, remembers when he started to understand what Gaulier's real goal was, however. 'He said that drama schools like RADA with their big audition processes choose the better students, the ones who have a natural flair for performing, teach them a few vocal warm-ups and then put them into the world, claiming that the school made them the great actors they are.
'Philippe does not audition because he believes he can help anyone to be able to show their own personal beauty. It was true, over the two years I studied with him I saw everyone have a moment of pure beauty on stage. [They] were so profound, it is rare to see that at a theatre. It was humbling.'
Dubus concludes: 'For this man, who's got this fearful reputation as a doom-monger and a tormentor, as he calls himself, it is actually all about the beauty of it, which is kind of lovely.'
This may well be the case, but tales of Gaulier's unconventional process are hardly exaggerated and to outsiders it can be hard to discern where the madness ends and the method begins. Common themes include imaginative insults, unrelenting head-games and his much dreaded drum, signalling your failure to amuse.
'This older chap called Nelson who was this lovely Canadian bear of a man, did it 20 years earlier. He said [Gaulier] genuinely used to grab people and twist their arm around their back going "Does this hurt?" "Yep." "That is theatre." So he's properly mellowed out.
'We always had to perform to King Gustav of Sweden, Gu Gu as he called him. You have to imagine you're always in an auditorium and he's sat at the back, so even if you were getting laughs from the crowd he'd bang and go, "Did you acknowledge Gu Gu?" One more thing that you have to keep in your head.'
'Failure just becomes the norm, when you get on stage you assume you're going to fail and anything else is a bonus.'
But what of the actual lessons learned?
'I don't wanna give away too much, but Le Jeu is a lot about complicity on stage and being in the moment with fellow performers. It's all about being light, subtle, being yourself as well. It was a real test every day, we did little things like the original version of burlesque, facial quirks and ticks that people had to mimic. We did little insights into Bouffon, which is people spoofing the bubble of high society, that kind of thing. That was fun to do.'
And how did Dubus fare under the gaze of this stern professor?
'I was pretty terrible throughout. I really was, it was a bizarre thing to have got so comfortable, then failing everyday at tasks. I found it really hard to find the line in between subtle and energetic without being described as a lunatic. It was a frustrating month but at the same time really rewarding because it was interesting to be put in that situation after a long, long time of doing relatively safe stand-up.
'It would have been interesting to have done it ten years ago, when I hadn't carved such a niche for myself. I've built up so many techniques to bat away failure, it would have been interesting to have done that without having built up those defences.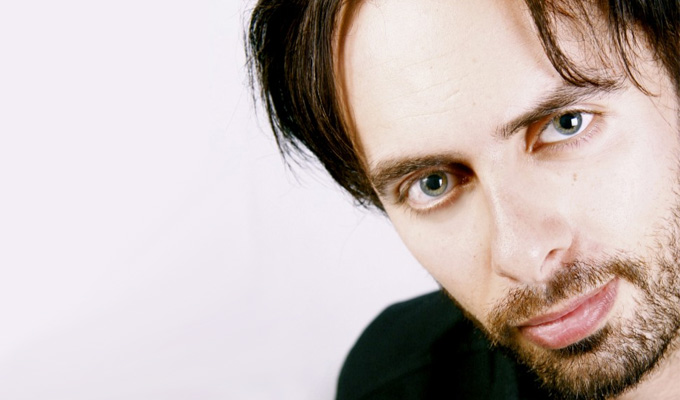 'That's what I got from it really, the pleasure of doing different disciplines and not trying too hard, being myself more. Like doing an ad lib in stand up that you write down afterwards and you try to repeat again [but] it'll never have quite the same effect. People can tell that you did that in the moment, and there's something about that in clowns.'
So after all this study, what is a clown? Is it one specific thing and if so has Gaulier really refined that into a teachable package?
'It's someone who's gone out there, never embarrassed, never awkward, never sad, they're shoved out in to the limelight, they haven't got a clue but they have to do it. If it works, lovely, if it doesn't, which nine times out ten it won't, you feel the flop, you have to get yourself out of that to save the show.'
Tess Waters distils what she learned into one simple piece of advice: 'Get on with it. Keep it simple. One of my favourite quotes was "One idea, you are genius...two ideas, you are a wanker.:'
So what happens when you leave Gaulier's tutelage? How does a performer feel?
'I was totally head-fucked when I first came out' says Dubus. 'A new baby deer with wobbly legs. I was too in my head, trying to be good all the time. I just gigged my way out of that. Whatever training you do, you have to shake it off and find your own style again.'
Phil Burgers, also known as Doctor Brown, says: 'I loved being at Philippe's but there were times when I felt completely horrible as a person and an artist. It was really difficult and other times were totally glorious, nothing in between. After I left, I was in a down and didn't want to perform at all. Slowly I started to after about a year, to find my pleasure and use all of what Philippe was preaching; to have fun on stage, to develop my shows and myself as a performer.'
And what next for Dubus?
'I've got some ideas that are very much spoken word, experimental stuff, playing around with space. I really like being in that little, niche thing. It precludes me from awards, it precludes me from reviewers it seems, it's the underdog of The Fringe and I quite like that.
'I've been trying to get Cabaret Fantastique made as a TV show for years but in a tiny sweaty den, with weird and wonderful acts like Brian Gittins or Tim Key or Justin Edwards doing Jeremy Lion, that would be great.
'I think the comedy circuit's still on a mainstream track, which is a shame. I'd really like to blend the cabaret and comedy circuit more. Like The Tunnel Club where the motto is; if they like you, they let you live. These places, real London dens of iniquity. People want this Bacchanalian revelry in their life, they need anarchic energy in comedy, that's what it should be. Stand up's just gone… glossy, again. It needs to be grainy. .
'Long-term, who knows, I'd like to try and get a bit more spoken word stuff on TV as well, try to branch out and do some little shorts. Just keep on keeping on.'
Published: 9 Sep 2015
What do you think?