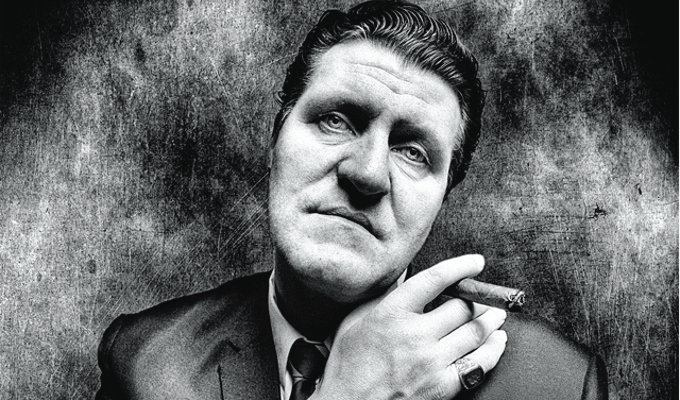 Cooper in close-up
These dramatic close-up pictures of Tommy Cooper are published in an exclusive new booklet to mark the 30th anniversary of his death.
The comic died after collapsing on stage of Her Majesty's Theatre in London on April 15, 1984, just days short of his 63rd birthday. The incident was broadcast live on television.
These pictures were taken back in 1967 by photographer John Claridge. He said: 'I spent the most enjoyable afternoon with Tommy Cooper shooting portraits of the great man.
'We introduced ourselves and I explained that I wanted to do some serious pictures of him. He didn't say a word, he just gave me that Tommy Cooper look. I said to him, "I'm serious about this, do not make me laugh!"
'The session went very well with these sad and very serious photographs. He then said to me, "This is very serious, ah-ha." From that moment the session changed. For the next hour or so I couldn't stop laughing, as you can see by some of the portraits.
'It was not just a memorable afternoon, but one spent with someone who was gracious and charming and, of course it goes without saying, one of the funniest men ever.'
He has released ten of these portraits of Cooper in a new booklet, released in a limited edition of 50, which Claridge hand-printed and bound, and added graphics, motifs and embossing – all of which takes him half a day for each edition.
The booklets are available here, with the first ten priced £50 including a limited edition print.
Published: 7 Apr 2014
What do you think?