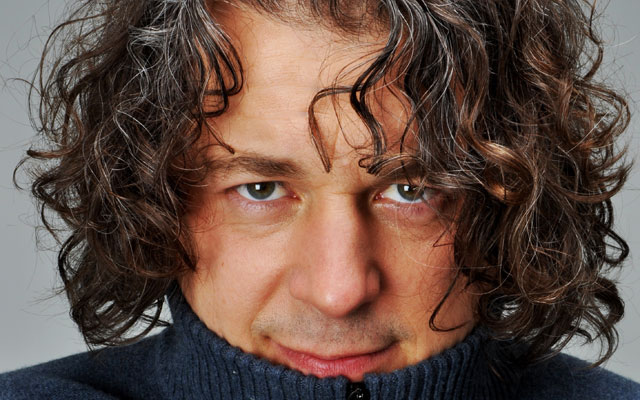 Alan Davies: Life Is Pain
Alan Davies
's first stand-up show in a decade sounds as if it's going to be a soul-eviscerating 90 minutes about the inevitability of human tragedy.
But that remains the preserve of his contemporary, Sean Hughes. Instead this is largely jaunty, observational stand-up with broad resonance and a hefty dollop of nostalgia. Davies could almost be a Southern Peter Kay, but with a much spikier attitude.
One of the most successful touchstones of his act is how much simpler things were back in his day – the Eighties. There we had no porn-on-demand internet, drink-driving was socially acceptable, and the phone was connected to your house, and lived on its own dedicated bit of (pre-Ikea) furniture.
Little of this is dazzlingly original, but, my, does he tell it well. The scarily accurate descriptions of British holidays spent cowering behind windbreaks will bring back plenty of vivid memories for those old enough – and will seem like a surreal, incomprehensible world for the Faliraki generation. Either way, Davies hits the nail on the head to hilarious effect.
The perennial QI dunce cuts a figure of a simple, semi-detached but charming man neither happy with the way of the modern world, while fully appreciating how relatively primitive things were just a generation ago.
Further baffling him are his own two small children, and his descriptions of the psychological horror that being a baby must entail are hilarious, and just a shade dark because of how close to the truth it must be. Other routines that really hit the spot are a brilliant mocking of the speech patterns of his native Essex, and an apparently true trick to help fans of cottaging foil any constables who might be looking out for them.
Yes, there are a few clichés here, from anal beads to getting pubescent kicks from shopping catalogues, but overall it's an accomplished, and very funny, comeback – and hopefully a prelude to him casting his comedic gaze eve wider next time.
Alan Davies: Life Is Pain
Recorded at:
Hammersmith Apollo
Time:
79 mins
Extras:
Interview and a couple of outtakes
Released by:
2Entertain, November 18, 2013
Click to by from Amazon at £10

Published: 20 Nov 2013
What a terrible title!
Recent DVDs
What do you think?