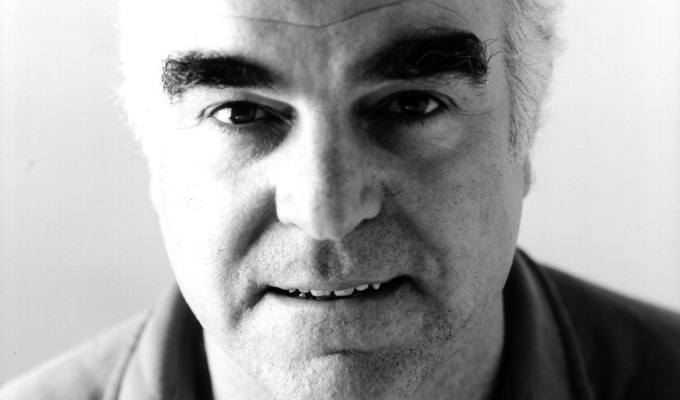 Why are comedians drawn to musicals?
As comic and improviser Stephen Frost prepares to appear in the sci-fi musical Fanatical in London, he reflects on the tradition linking comedy and musicals that he is enterting into...
---
Comedy and musical theatre have always been great bedfellows and as I embark on my first major musical role I've been thinking about how the medium attracts such great comedy talent
Classic American musicals like Guys & Dolls and Sweet Charity had great musical theatre talents writing their books. For Guys & Dolls it was celebrated writer and director Abe Burrows whose son James went on to create Cheers! and many other American TV classics, whilst Sweet Charity wouldn't have its caustic wit without Neil Simon's contribution as librettist.
The British musical is a slightly different animal with early comedies finding their roots in operetta such as the satirical HMS Pinafore and Pirates Of Penzance.
This gentle humour was further developed through the anthropomorphic musings of Flanders and Swann with instant classics like I'm A Gnu, and more recently a range of established comedy writers have been making a significant contribution to the form, including Stephen Fry whose revisions to the earlier 1930s Noel Gay classic Me & My Girl gave it a new life, while comedy supremo Ben Elton helped Queen create a popular hit out of We Will Rock You.
And just last week it was announced that Richard Curtis, whose comedy credentials include Four Weddings & A Funeral and Blackadder, is lending his formidable skills to a new show celebrating the works of Lord Andrew Lloyd Webber.
Great clowns doing star turns are often what make shows so popular with the public, from Fanny Brice in the The Ziegfeld Follies (itself the inspiration for the classic Jule Styne musical Funny Girl) to Zero Mostel in the A Funny Thing Happened On The Way To The Forum.
Carol Burnett starred in the Broadway run of Once Upon A Mattress and on the silver screen, Danny Kaye became an international star through his performances of the tongue-twisting patter songs penned by his wife Sylvia Fine, while vaudevillian Bert Lahr's turn as the cowardly lion in The Wizard of Oz and comedy legend Sid Ceaser doing a star turn in the hit movie musical of Grease, brought an authenticity that enhanced the productions.
A tradition of great song-and-dance men also exists in British musical theatre. Norman Wisdom, Bruce Forsyth, Jim Dale, Tommy Steele, Robert Lindsay, Paul Nicholas, Brian Conley and many other comic headliners have all graced the musical stage in star vehicles that celebrated their comedy talents.
Other greats who helmed hit musicals included Harry Secombe in Pickwick, Barbara Windsor in Fings Aint What They Used T'Be and Anthony Newley in The Smell Of The Greasepaint The Roar Of The Crowd.
More recently Reece Shearsmith (Betty Blue Eyes), Lee Evans and Peter Kay, (The Producers), Ross Noble with Lesley Joseph (Young Frankenstein), Paul Kaye (Matilda) and Miranda Hart (Annie) have all graced the West End stage.
Many of the great film comedies have been repurposed for the musical stage – Some Like It Hot became Sugar! with Tommy Steele and Roy Castle, and the Billy Wilder/IAL Diamond partnership hit the double with an adaptation of The Apartment resulting in the Burt Bacharach/Hal David musical Promises Promises which gave us the hit song, I'll Never Fall In Love Again written overnight during out-of-town tryouts.
Tootsie by Murray Schisgal and M.A.S.H. creator Larry Gelbart (who also wrote the books to the musical comedies City Of Angels with a Cy Coleman score and A Funny Thing Happened On The Way To The Forum with Burt Shevelove and Stephen Sondheim) is the latest comedy to get a musical theatre outing on Broadway this season - other comedies adapted for the musical stage include Dirty Rotten Scoundrels, Hairspray, Kinky Boots and French films La Cage Aux Folles (also adapted for the screen as The Birdcage) and romantic comedy Amelie.
Comedians often use music in their arsenal including Monty Python's Eric Idle who penned Always Look On The Bright Side Of Life and the musical Spamalot, Tim Minchin whose scores include Matilda and Groundhog Day and Bret McKenzie (Flight Of The Conchords) who has written Oscar0winning songs for the recent Muppet movies.
Musical satire has always popular, with Tom Lehrer gaining a big following in America and in the UK, the music of several comedy teams including Monty Python (with songs like I'm A Lumberjack), Not The Nine O Clock News (Kinda Lingers), Spitting Image, Smack The Pony, Fry & Laurie, The Goons and other national institutions are as integral to their work as their sketches and scripts.
Bill Bailey, Isy Suttie and Jasper Carrott are all comedians who use music brilliantly to deliver their comedy, and as I start to get into character as sci-fi scriptwriter Scott Furnish for the world premiere of musical comedy Fanatical at The Playground Theatre, its good to know I'm playing a very small part in a very rich tradition.
• Fanatical, about the devoted fans attending a convention for the cult sci-fi hit Angel 8 runs at The Playground Theatre in Ladbroke Grove, West London, from November 8 to December 9. Click here for more details.
Published: 31 Oct 2018
Recent Opinions
What do you think?