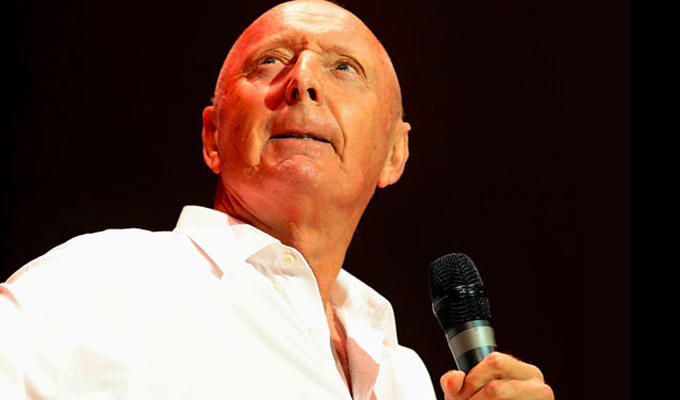 Jasper Carrott
Date of birth:
14-03-1945
Jasper Carrott began his performing career with his own folk club, The Boggery, in Solihull, Birmingham, where he performed songs as well as compering. It didn't take long until his banter overshadowed the songs, and he became known more as a comedian than a singer.
His big break came in  August 1975, when he had a surprise top five single with the novelty record Funky Moped - whose success was largely due to the B-side, a risqué monologue about animated children's TV series The Magic Roundabout, being banned by the BBC.
Throughout out the rest of the Seventies, his would regularly release successful albums of his stand-up, requiring him to maintain a high turnover of material. Rather than gags, he pioneered the now familiar style of telling personal anecdotes such as the problems of dealing with a mole in his garden, sitting next to the nutter on the bus, or a visit to  Old Trafford.
In 1976, he had his first half-hour stand-up show for BBC Midlands, A Half Hour Mislaid with Jasper Carrott. But two years later his TV career really took off when he was give a stand-up special by LWT, which became a regular event.
In 1982 he moved to the BBC with Carrott's Lib - a Saturday night comedy show broadcast live – which he followed up with such shows as Carrott's Commercial Breakdown,Carrott Confidential, 24 Carrott Gold,and Canned Carrott, which introduced viewers to the double act of Steve Punt and Hugh Dennis
Canned Carrott also featured a regular police drama spoof called The Detectives, co-starring Robert Powell, which was spun off into its own series.
Between 2002 and 2004, he starred in three series of the multicultural sitcom All About Me opposite Meera Syal and Nina Wadia
In 2004, he revived some of his greatest routines for a series of gigs at the National Indoor Arena in Birmingham, a venue to which he has returned for several Rock With Laughter Christmas concerts, mixing comedy and music.
From 2007 to 2009, he hosted the ITV1  show Golden Balls - but that is not his only connection with gameshows: he was part owner of  Who Wants To Be A Millionaire? producer Celador. He and his wife Hazel sold their shares in 2006 for more than £10million.
Accolades include the British Comedy Awards' lifetime achievement gong in 2008 and an OBE in 2002.
His daughter, Lucy Davis is an actress best known for playing Dawn in The Office.
Read More