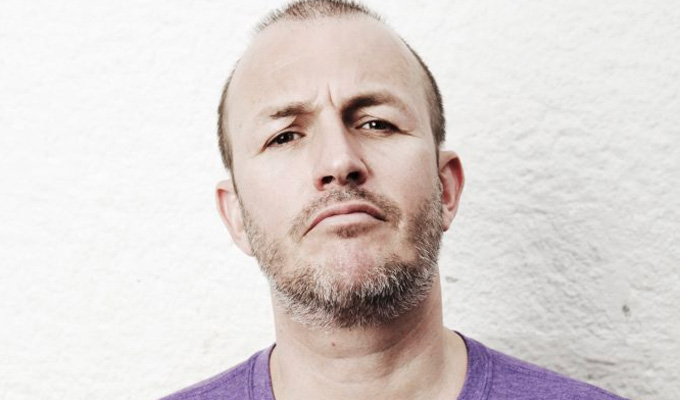 Andrew Lawrence documentary-makers weren't straight with me
I've just seen the Sky Arts documentary, Outcast Comic, regarding Andrew Lawrence.
A few weeks ago I was rather surprised to discover I was listed as a contributor, having no recollection of ever being interviewed for any doc entitled Outcast Comic nor having ever been asked if I wanted to be involved in a documentary based on one man's Facebook update a few years ago. In fact I probably would've declined given the oh-so trite subject matter.
Going back over my diary, turns out, I'm right, I have never been asked to be involved in any such documentary of that nature. I was, however, asked to contribute to a Hard Wire special on freedom of speech in comedy.
Here is the brief I received, verbatim:
'I'm producing a documentary on freedom of speech in comedy for Sky and wanted to invite Brendon Burns to be involved. Following the fashion toward no-platforming and creating safe spaces free from offence we want to focus on comedy to explore where the line is when it comes to jokes that are too dangerous to tell. We're focussing on high profile comics with strong and intelligent views on the importance of freedom of speech in a democratic society. I know Brendon Burns is passionate about this topic and it would be great to discuss his involvement.
The film will be directed by Emmy-award winning director, Wael Dabbous and will be part of our new documentary strand called Hard-Wire. Our recent film, Law of the Gun premiered on Sky Atlantic to a peak 9pm audience and was also shown on Sky News worldwide last month.'
Forgive the detail but I really wish for full disclosure here. As one can see this is the entirety of the brief. No mention of Andrew Lawrence, nor said Facebook update.
Firstly let me say, I did not join in on my industry's public lambasting of Andrew Lawrence. I never thought more of it than that he wrote something I didn't agree with, came off a bit silly and bitter. Then Frankie Boyle and Dara O'Briain, whom he publicly decried, did a pretty good job of taking the piss out of him. He, in turn, gave as good as he'd gotten with some funny comebacks on twitter.
The only real outcome from my perspective? Some pretty funny tweets from Andrew, Frankie and Dara. Nothing more, nothing less. I saw nothing of my industry being 'turned upside-down'. At best, I raised an eyebrow and snickered a bit.
The documentary itself, for what it is, is actually rather good. Wrenching a half decent hour out of a Facebook update from three fucking years ago makes me think Mr Dabbous is a a bit of a genius. The direction seems even-handed and doesn't set out to view Andrew as a pariah nor a wretch. Consequently, he comes off as a little bit of both. But still, most importantly, a funny one.
Through all of this, despite anyone's claims to the contrary, Andrew remained funny. In the middle of a great deal of my industry declaring, "Have you seen what he's written now?" He would goad them with tweets like, "I'm making myself a very sexist breakfast". Raising my suspicions that the whole thing was a little bit of a wind up.
So my initial response after viewing was I thought the documentarians had lied when they hadn't needed to. Thinking if I was told the show was about Andrew's specific freedom of speech I would have answered happily and probably given them far better and far more relevant copy.
But upon reflection, they actually did need to lie. Having spoken to my fellow comic contributors I've since discovered none of us were informed of the subject matter going in, except those who met him for the film. I can only predicate (And to do so seems tit-for-tat at this stage) that the documentarians were looking for hyperbole. And hyperbole is definitely what one can almost guarantee if you ask any comic about freedom of speech in comedy. Poor Nish Kumar is seen declaring, "It came out of nowhere!" and "It was huge!" Only Nish can confirm or deny that he was even talking about Andrew Lawrence at the time. Right now it seems just as likely he was talking about 9/11.
Little wonder then they didn't use my genuine response when actually asked about Andrew's 'controversial', 'industry shaking' update. I believe it was something along the lines of: "What? That? I presume it's a joke. If it isn't, well then, it's not really worth the time of day.'
• Brendon Burns is currently touring his new show Brendon Burns - Black Comedian. Click here for tickets. And he hosts the Dumb White Guy podcast, released every Sunday morning here.
Published: 21 Oct 2016
What do you think?