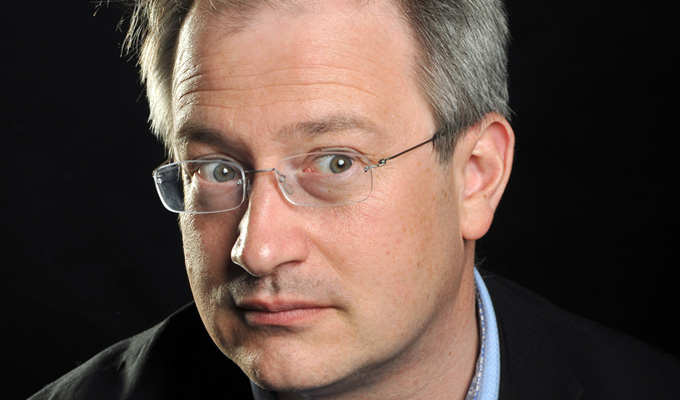 Farewell to Time Out's comedy section
It is sad, but unsurprising, to hear that Time Out is losing its comedy section and comedy editor.
Comedy has never been bigger business than now, but is also considered of no cultural importance. Features on experimental troupes or activist stand-ups will not sell adverts for fragrance or rebellious hair gels. Publications like the NME and Time Out were my teenage gateway to alternative tribes and cultures, but I was young when phones were wired to a wall and microwaves were suspicious.
I am archaic. I rue the lack of a John Peel or a 'mainstream' alternative press, but the kids can find it in a cyber corner carefully hidden from the old to make it theirs. Let the dads dance to The Fall while the young control their own culture, free from the critical gaze of the receding.
I still have stacks of Time Outs. They were a wonderland. So much of what I read about was inaccessible to me, too young to fall into the rabbit hole that led to London's vegetarian comedy clubs and pokey cinemas with triple bills of contraband films.
I pull out a handful of Time Outs from the cupboard in the old room. There on the back an advert for The Pick Of The Fringe (sponsored by Perrier, so not free of the corporate even 28 years ago).
Back then, this was not just stand-ups, this London run of celebrated Fringe productions includes Liz Lockhhead's Mary Queen of Scots, John Godber's Teechers, Bloolips and the victorious show of 1987, Brown Blues, the dry lines of Arnold Brown fused with the blues of Jung and Parker.
The Cabaret section, that is what Comedy was in 1987, has been defiled as I have torn half a page out, I presume to bung in the back of my cords so I can navigate my way to The Chuckle Club for the first time. Perhaps that was the evening I saw future playwright Clare Dowie and Phil Cornwell off the Tottenham Court Road.
Or was I going to Regent's Park to see acapella singer Hope Augustus and Paul Merton, compered by Vic Reeves who would hold a lobster while singing the theme to Star Trek (probably not, I think that would be the following summer).
There were only three comedy clubs available on a Wednesday. Mousetrap Cabaret, so called because it was in a basement cafe 100 metres from the production of The Mousetrap that is still running, long after the cafe served its final vegetarian lasagne. I saw John Cooper Clarke there too, on one of the poetry nights, and was disappointed to see the audience of paunchy former punks breaking glasses as if it was an act of rebellion. They were only rebelling against the lovely couple who ran this independent cafe, long since buried by developer's financial desires, perhaps partially due to the exorbitant cost of replacing glassed smashed by confused, faux anti-capitalists.
I used to see Huggy Bear making their collage missives there too. I played the club in the 1990s when it was Vader's, then Yoda's, run by the Star Wars adorer, now Veep and Paddington 2 writer, Will Smith.
I never made it to The Comedy Crypt in Villiers Street or Mobile Moaners in Chalk Farm.
A full page article on the week's cabaret offers a few details on Jungr and Parker. They 'arrived early on the fledgling London circuit, moving from busking down Portobello Road to playing with Jerry Kreeger as The Three Courgettes'. (I performed with Barb Jungr at a benefit with Stewart Lee, there were enough crisps to go around. She was magnificent).
The number of theatre reviews is impressive too. In this week of 1987, there are six West End reviews and nine fringe theatre reviews. I think I fancied seeing Charabanc's Somewhere Over the Balcony at the Drill Hall, but I did't have the pocket money for it. The Donald Sinden-directed Importance of Being Earnest at the Savoy was also lavished with praise.
I now reach for the prized 20th Anniversary edition of Time Out, October 19-26, 1988.
I open it almost midway and am confronted by page 79, a full colour, full page picture of Gary Glitter leering as he lies in a crescent moon. This week's front page highlights are –
• In theatre, Brigadoon at the Victoria Palace.
• In music, Steve Reich at the Festival Hall
• In film, African cinema comes of age with Soulemane Cissé's Yeelen.
• In more theare, Théâtre de Complicité's residency at The Almeida
• and dance offers us Danceworks joining Umbrella at the Riverside.
What a smorgasbord for the Londoners of autumn 1988.
Meanwhile, Wednesday cabaret listings leave you with only one club night, though you can see the Doug Anthony Allstars at the Canal Café, and if you hang around at that venue, coming up next is Johnny Immaterial (now children's author Johnny Meres). He was a delightful performer and his Status Quo parody, You're A Banana Now can still be played in my head at will ('Your spine is curved and you've got no feet, your kind of yellow and you're nice to eat, you're a banana now').
The Doug Anthony Allstars were probably my third wave of comedy revelation.
Stage one: Seeing Rik Mayall and Alexei Sayle on the telly.
Stage two: My first night at live comedy, which included Jeremy Hardy.
Stage three: The intensity of The Doug Anthony Allstars at the Red Rose Comedy Club, Finsbury Park.
I've bored you with the edges of my scrapbook now. I'll go back to my scissors and glue.
I hope the peculiarities of culture have not all been ironed out or ignored by the new mainstream and often free print media. I imagine I am just an old man in a cave who has looked in the wrong direction. Perhaps the hipsters have hidden all the avant garde dance and the frequent African cinema highlights from me so it remains unutterably hip and is not tainted by my failing, peering eyes.
• Robin Ince has recorded six Book Shambles podcasts with Chris Hadfield, Stewart Lee, Salena Godden, Sara Pascoe, Laura Dockrill and Owen Jones, with Mark Gatiss coming up as a Christmas special. They can be found here. Robin will also be hosting 'comedians and musicians and things' with Michael Legge at the Vitriola Live nights at the Bloomsbury Theatre tonight and tomorrow.
Published: 20 Dec 2015
What do you think?