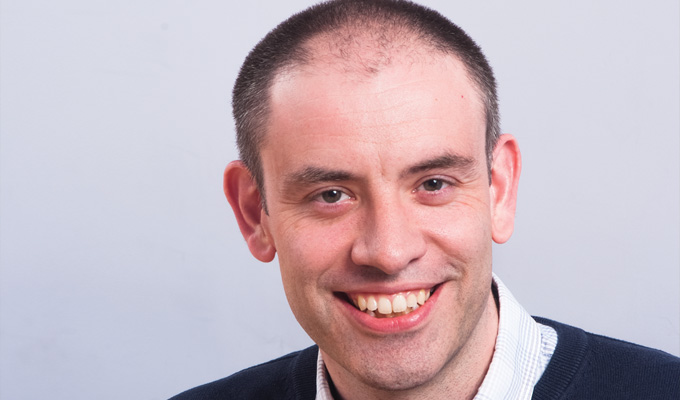 Have comedy audiences forgotten how to behave?
I was intrigued to read last week about how Kevin Bridges had a night of his sell-out tour ruined by hecklers constantly, well, er… heckling during his performance at the Edinburgh Playhouse. The article's author, Brian Ferguson, who was there said: 'Frankly, it was the worst-behaved audience I had witnessed in 25 years of attending events.'
For those aving forked out £30 to be entertained by Kevin's latest stand-up tour, it was probably a night to forget.
Things get worse when you realise this seems to have become a familiar problem for Kevin at other gigs; such as those in Derry, Arbroath and even, as can be seen via Trip Advisor of all things, Ludlow. (Thankfully, there were no such issues for The Searchers who performed at the same Ludlow Assembly Rooms venue with a 'great atmosphere'.)
Is this just a problem for Kevin Bridges though? Perhaps the demographic he appeals to is that of a loudmouth, drunken, lout? Well, despite Kevin's need to bring his own security team with him for his gigs it would appear that he's not the only one with audience trouble.
Brennan Reece was 'throttled' in Northwich, police had to remove a man disrupting Celia Pacquola's set in South Wales and Michael McIntyre had his show interrupted in Darlington by a woman who 'kept using her phone'.
Trawling the internet reveals hundreds of instances of disrupting audience members. Of course, there have always been hecklers, but more recently there seems to have been a slip in what some people deem to be acceptable behaviour. Some of this, I believe, is encouraged by venues who allow taking drinks into gigs as well as serving them beforehand and during the interval which leads to anything from people wandering in and out to go to the toilet during a performance to the kind of behaviour seen in Edinburgh. It's almost as if some people seem to have forgotten basic manners and can't actually distinguish what may or may not be just plain rude.
It's a cultural shift which is not just affecting comedy gigs, but other areas of our lives too. Indeed, in some cases this shift has been encouraged and actively courted. Darts for example. The sport of darts was losing appeal, viewers and sponsors at a rapid rate during the late 80s and early 90s. Nowadays, it's big business, largely thanks to the promotional skills of Barry Hearn. The Premier League of Darts sees the big arenas sold-out across the country to watch the likes of Phil 'The Power' Taylor and 'Mighty' Michael van Gerwen. The TV coverage has blossomed and there is no doubt that interest in the game has hit new heights.
Yet, despite this, what has been done to the game of darts? Darts crowds have always shouted, cheered and if you like, heckled. It was controlled though. For the most part, common courtesy for the players dictated that all the jeering and shouting happened between the throw of the players and not when they were actually concentrating and throwing their darts. During throws there was a hush. A silence. A respect for the players. If the crowd overstepped the mark there was a phrase that the referee would use that would compel them to regain their senses and have respect for the two guys at the oche: 'Thank you ladies and gentlemen. Best of order please! Game on!'
I love darts but I can hardly watch it now as an ignorant mass, barely watch the game, (in fairness there's not much you can see in such a large venue, especially when you're pissed!) dressed in their comedy fancy dress, with their hilarious home-made placards, drinking, screaming, chanting and at times abusing players throughout the game. Quite often timing their collective wisdom of jeers and bully-boy booing directly when a player is throwing or about to throw.
Yes, darts is popular and growing and has a massive appeal, making lots of money. Is it actually better off for it, though, in sporting terms? Not for me it isn't. It's sold itself down the river to the lowest common denominator and is contributing to a cultural dumbing down of what's become acceptable.
Sadly other sports also seem to be following darts' lead. The word 'sport' will soon be a misnomer, unless preceded by the word 'blood' as any sense of 'sporting' behaviour and respect dies a very ugly death.
Elsewhere, ITV's X Factor has provided some of the most uncomfortable viewing seen on British television since Keith Chegwin stripped off in Naked Jungle. The 'Six Chair Challenge' section of the auditions process has been just short of a scene from the Hunger Games. It has been brutal. Again, a hyped-up crowd seemingly completely comfortable to take part in a collective blood-letting, screaming abuse at contestants for telly ratings.
Is it any wonder then that the likes of Kevin Bridges are having issues with people who have paid good money to see them perform their comedy? There seems to have been some sort of serious breakdown in the idea of having a respect for what should be holding our attention. On an everyday level how many times might you be with your friends or family, perhaps having a meal, maybe watching a film or just having a conversation and whoever you're engaging with just can't stop checking their phone?
The point is that in our daily lives, the line about what we deem as acceptable through our popular cultural influences is being degraded. What was once rude, unsporting or vulgar is beginning to become almost normal. Check out social media. Facebook and Twitter regularly indicates what a growing minority deem as an acceptable way to engage with others. It's often not very pretty.
More 'out of order' than 'best of order' you might say. Although, it's keeping Kevin Bridges' security team in a job I guess.
Published: 30 Oct 2015
What do you think?