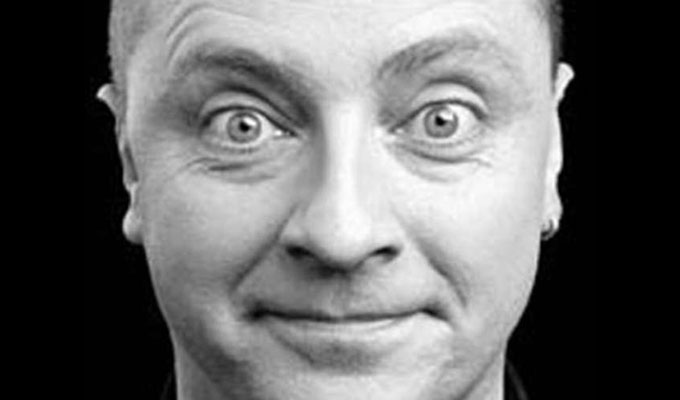 Just a joke? Now I'm really offended
I don't get offended at gigs… but I was at a gig the other night, and I got offended.
A young comedian told a joke. The joke was in poor taste and lacked any respect for the delicate subject matter it tried to parody; it was boorish, devoid of humour or insight and completely unsuitable for the venue or the audience. It could, quite possibly, have been the worst joke I'd heard all year. (Seriously, it's not worth repeating.)
But I wasn't offended by the joke. The audience, however, were and spontaneously reacted – collectively gasping their upset in rejection of this cheap, badly thought out attempt at a laugh. But I wasn't offended by the audience. The comedian then raised his hands in supplication saying, 'Hey, it was just a joke.'
And that did offend me. Just a joke. So many things ran through my head as I muttered the offending phrase under my breath. I rolled it around my mouth and wondered at how wrong it felt.
Just a joke? It was a phrase I'd heard other people say before but never a comedian. How could he so casually disregard this most fundamental tool in his box?
Just a joke?!
In truth, I was surprised at how offended I felt. I love talking about comedy and I take it seriously but I try not to take it too seriously; there's a world of difference. It's the difference between interesting and nerdy. Late-night after-gig haunts are full of ardent, difficult-to-get-a-word-in-edgewise young stand ups stridently debating whether or not comedy is art – it's healthy, tribal and very conducive to drunken arguments. So to hear a comedian not take it seriously enough was unusual and unexpectedly offensive.
Just a joke!
A comedian saying 'just a joke' is like a musician saying 'just a song' or an artist saying 'just a painting'. It doesn't go – it's something other people say. Other people who have never struggled to find the words to share an abstract notion with strangers, other people who have never written a song or painted a picture or done anything that tries to express something and leaves you open to judgement or ridicule or mockery.
Just a fucking joke.
It's what bullies say when the crowd turns on them. It's not taking responsibility for your words. It's telling an audience they're wrong and comedians will say anything to get a laugh.
I got into an argument with a television executive about 20 years ago who said he couldn't understand why 'comedians these days aren't satisfied with just being funny. Why do you feel the need to say something; just get up, be funny and fuck off!'
It's a phrase that haunted me for years because on one level I completely agree with him. It's a great mantra for any comedian – get up, be funny and fuck off – but being funny is just a start, it's the bare minimum. If you want to get better, if you want to be listened to, you should have something to say. And if you say something you should stick by it.
Just a joke.
I thought of Reeves and Mortimer running on-stage at a Montreal Festival Gala carrying '30 foot of beige good luck' on their shoulders singing It's My Lucky Carpet to the increasing annoyance and bewilderment of the audience. I thought of Jerry Sadowitz and people picketing his show because they'd been so disgusted by jokes like 'Nelson Mandela, what a cunt. You lend some people a fiver and you never hear from them again.'
I thought of Lenny Bruce and Richard Pryor and the recently departed Joan Rivers, and how less inspiring they would have been if they'd told any of their disapproving audiences, 'Hey, it was just a joke.'
And suddenly I was less offended.
• This article first appeared on IlligitimateTheatre.com.
Published: 10 Sep 2014
What do you think?