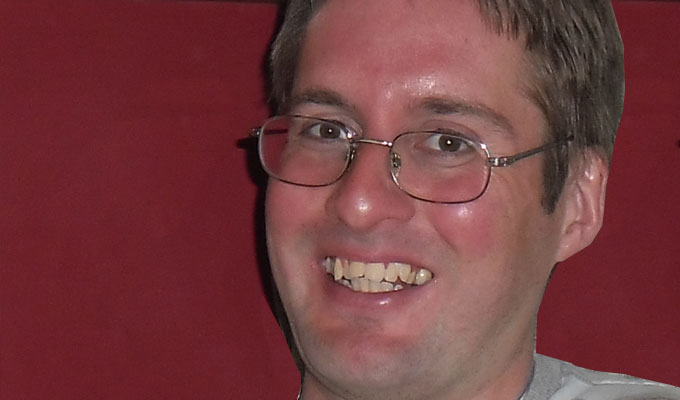 Sitcoms in a slump
Barry Cryer has attacked the modern British sitcom. The sitcoms of 2013 – Vicious, Mrs Brown's Boys and The Wright Way – are much too old fashioned, he argues. And he is completely and utterly right.
I must admit to having rather guiltily enjoyed Vicious. I felt Sir Ian McKellen and Sir Derek Jacobi elevated the series above a script that was often mediocre. But is it clichéd, homophobic and locked in the past as Cryer claims? Well, frankly, yes. Imagine how terrible it would have been with any other two actors in the lead role.
Frances de la Tour, after all, basically played a female version of her Seventies Rising Damp pursuer Rigsby. As for Mrs Brown's Boys, it's impossible to imagine it being on even ten years ago. Personally, I find it hard to imagine it being on now. But there it is. It's still there when I open my eyes. I wish it wasn't.
Elsewhere, the best British sitcoms are largely over or in their death throes. Peep Show, now nearly ten years old, is definitely not old fashioned but if Robert Webb is to be believed, probably only has one series left. Certainly, it feels close to having run its course.
The IT Crowd is all but over, The Thick of It is actually over. Without Tim Vine Not Going Out is surely on its way out after a weak sixth series. I personally enjoyed Simon Amstell's Grandma's House (not everyone did) but that too is now apparently done with after two series. Recent efforts such as Sue Perkins' Heading Out and suffragette sitcom Up The Women completely misfired while Alan Partridge, The Inbetweeners, Baron Cohen and Gervais all now seem fixated on the big screen for their futures.
There are crumbs of comfort. As Barry Cryer concedes, the unashamedly old-fashioned Miranda remains enjoyable, though I would argue it is now past its peak. Friday Night Dinner and Rev remain fun and student comedy Fresh Meat remains well, fresh as well as sharp. I personally liked Episodes too (again, not everyone does) although as an Anglo-American co-production this doesn't exactly prove that Britcoms are best.
Perhaps the medium of sitcom is just inherently old fashioned anyway? Even edgy fare like Peep Show  originate from a  strikingly conventional Men Behaving Badly/Likely Lads/Odd Couple scenario (two friends, one clever but anal, the other slobbish but amiable share a flat, both fancy the woman upstairs) once you strip away the clever  camera work and interior monologues.
Perhaps British comedy is still too much in the thrall of the success of The Office and the mockumentary format a decade ago? Or perhaps too much comedic energy is being expelled in other areas? Maybe today's potential sitcom writers are too busy blogging and Tweeting these days to produce 21st century versions of Blackadder, Fawlty Towers and Father Ted.
Who knows? Either way, it's hard not to feel the UK sitcom, unlike the resurgent realm of drama, is in something of a recession. And it's the writers, not the performers, who are to blame.
Published: 25 Jun 2013
What do you think?