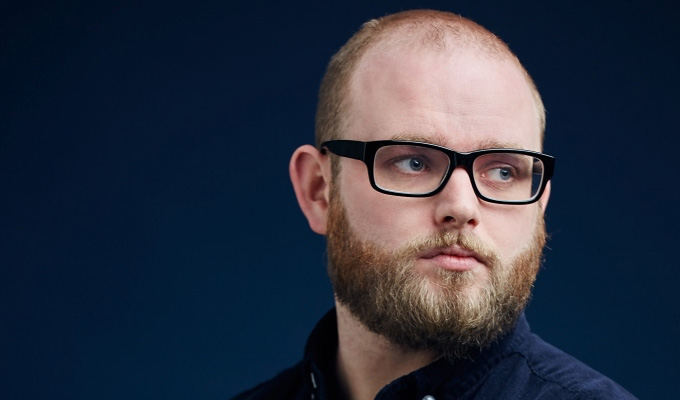 Will Duggan
Funz And Gamez At Latitude
They put the 'fun' into dysfunctional. And into fundamentally under-rehearsed. And into functional alcoholic. Now the nominal kids' show – with the off-colour jokes aimed squarely at the parents – is back for a third year of Funz and Gamez.
A few things have changed, not least Uncle Mick, today played by Seymour Mace but with no less sleazy alcoholic desperation than the original, Mick Ferry. And George Rigden joins the team, as a koala who's on a register…and it's very clearly not the 'endangered species' one.
Otherwise it's business as usual. Host Phil Ellis slaps on his showbusiness sheen to try (not always successfully) to take his mind of his bitter divorce that left him with nothing; while Will Duggan provides musical backing and a source of conflict as Bonzo The Dog and James Meehan is the ineffectual voice of moderation, Jim The Elf.
A few of the choicest 'life lessons' from earlier years also survive, brilliantly wrapping up some harsh Home Truths you'd normally keep from young ears in a jaunty jingle. Apart from nixing the swearing, this is not a show that holds back on anything because half the audience are youngsters. Hearing Ellis deliver an unnecessarily harsh putdown to a six-year-old is a joy – but don't she was bullied: it was water of her back, possibly because she didn't understand.
With years of MCing experience behind him, Ellis is good at improvising within the situation, which is vital as the show is precariously rickety. That's mostly by design - although there are times when the wheels really do come off and proceedings seem aimless. Some of the gamez, especially, are a bit sluggish, partly because the sense of chaos is dissipated in a space as large as Latitude's Comedy Arena, partly because the team genuinely are underprepared.
But you're never too far from a stinging, barbed line, dark undercurrent bubbling up, or slapstick stunt that redeems a lot of their coasting, and the cult remains intact. Just about.
Read More
Published: 15 Jul 2017
It might not trouble Simon Schama's research, but…
18/10/2011
Past Shows
Edinburgh Fringe 2017
Agent
We do not currently hold contact details for Will Duggan's agent. If you are a comic or agent wanting your details to appear on Chortle, click here.