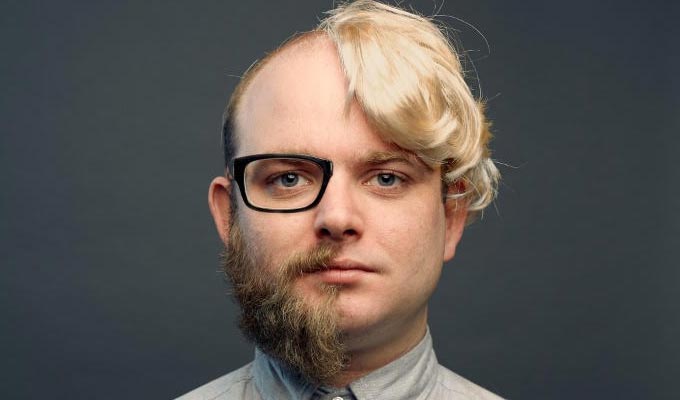 Will Duggan: Class Two
It's not a heckle, really, but no less devastating. Less than ten minutes into Will Duggan's confessional show and a voice pipes up from the front row. 'I'm a psychologist,' he says. 'Is this for real?'
For the comedian has already given the mental health professional enough material for a case study by revealing that he had not one imaginary friend when he was a child, but four, all with their own distinct personalities. And he maintained the conceit well beyond the age when it was cute.
The Lads, as he called them, remain on his mind today as he weighs up the last 25 years his life – which has probably seen more Snakes than ladders – to figure out what they would make of where he has ended up.
Yes, it's a contrived premise, made a little messier by front-loading the show with strands about a recent mental breakdown and morality – arguing that no one thinks they are evil but might wind up doing bad things for what they believe to be good reasons.
However once the framework's set up, it proves a robust enough structure for Duggan to hang his stories on, from the unfortunate acronym deployed at the Harvester restaurant where he worked, to getting into trouble with police for inciting racial hatred, to the strangest story involving his imaginary friends.
A couple of these anecdotes, most notably a run-in with airport security, are over-sold, which is the usual pitfall for comedians. But for the most part Duggan, who you might have seen in Phil Ellis's Funz And Gamez, underplays the oddness of the situations, letting his questionable actions speak for themselves.
It proves an effective technique, self-effacing without ladling on the negativity, making him seem like a man who, to appropriate his own theme, does odd things for good reasons.
Class Two is not, in general, gaggy, with the anecdotal form meaning that laughs tend to be gentle and rolling, further slowed by the philosophical superstructure which winds up with more than one conclusion. But it's entertaining and thoughtful journey, and certainly reveals something of Duggan's life, then and now.
However my verdict isn't important. What of the psychologist in the front row? What was his considered, expert opinion? 'Funny as fuck'
Review date: 2 Aug 2019
Reviewed by: Steve Bennett
Recent Reviews
What do you think?