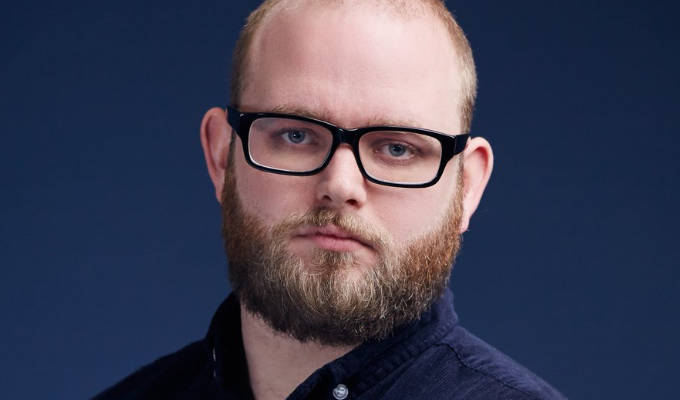 Will Duggan
'One of the finest bits of stand-up the world has ever produced'
Hot Rod
Hot Rod is a Saturday Night Live film, and it stars a very young Andy Samberg. It is my favourite film in the world. I am not exaggerating when I say that I could watch that film pretty much every day.
I own a Blu-ray copy (I do not own a Blu-ray player) and two DVD copies. Just in case I lend someone a copy and they do not return it.
I'm fully aware that it's not the best film ever made, I know that the Godfather 2 is better, from a totally artistic point of view. But I love Hot Rod so much, and I'm sure that you will too.
Pacino can go fuck himself.
Alan Partridge
I think it's totally fair to say that Steve Coogan is a genius. Paul and Pauline Calf are sublime; Tommy Saxondale is pretty much 50 per cent of my dad's friends; and he was heartbreakingly good in Stan and Ollie.
But Partridge will always hold a place in my heart. I was a little too young to fully appreciate The Day Today but the 20+ year trajectory of Alan's decaying career and his ever-inflating pomp have never failed to make me laugh.
I can recite every single line from the two series of I'm Alan Partridge and yet still there are lines that catch me unawares and I lose myself in pure joy.
I read this paragraph to Kiri Pritchard-McLean and Rachel Fairburn to make sure it was OK. They both said that it sounds like I'm wanking while I write it. I'm not. I'm writing this on my phone, I haven't got the data for that.
Plus they were literally in the room. They'd have noticed.
My grandmother
My grandmother was one of the funniest people I've ever met. A one of a kind. But there's a video of my grandmother that an aunt of mine made 24 hours before she died.
Bedridden and riddled with illness, she sent me a message, a final message. We both knew that it was the last contact we'd ever have. It was beautiful, a message of hope and potential. And right at the end she raises her left fist, she then puts her right hand near it and starts to rotate. – and then she winds up her middle finger and flips me the bird.
She died the next morning. Perfect. 5 Stars. What a woman.
Nish Kumar's Monopoly routine
I think it was the first time that Nish did Live at the Apollo and he did this amazing routine about Monopoly.
I think it's one of the finest bits of stand-up the British comedy scene – nay the world – has produced. I watch it quite regularly when I'm feeling down. Which is quite often, but that's a different story, that quite frankly is even longer than a game of Monopoly.
Vine
Stahhhp my croissant. Fre sha vocado. Look at all those chickens. This bitch empty...yeet. Road work ahead, yah I sure hope it does. Hi welcome to chillies. I won't hesitate bitch. Adam! I can't believe you've done this. Iridocyclitis.
All perfect. All amazing. Christ, Vine was brilliant. I miss Vine.
Chateau du Lad
From 2011 to 2017 I lived in a house in Manchester with Edward Easton and Peter Otway. Two fantastic comedians. Unfortunately we fell in love and moved in with stupid girls.
But the days of drinking a bottle of gin and whiskey a day and laughing until 4am and then being bad at comedy (in the early days. We are brilliant now) will be the funniest days of my life. Yeah, we called our house Chateau du Lad. Deal with it. Also we had an Nintendo 64.
Will Duggan: Class Two is on at the Pleasance Courtyard at 15:15.
Read More
Published: 24 Aug 2019
Past Shows
Agent
We do not currently hold contact details for Will Duggan's agent. If you are a comic or agent wanting your details to appear on Chortle, click here.