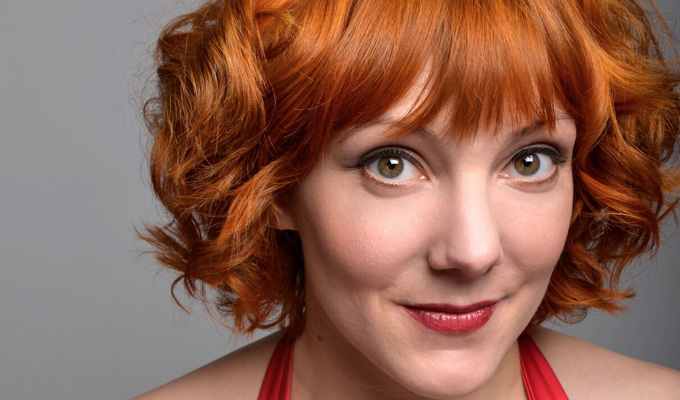 Sophie Willan
Nominated for the 2017 lastminute.com Edinburgh Comedy Award
Read More
Sophie Willan: Branded
The comedy industry got excited by Sophie Willans' stand-up debut last year, which covered her time in care as a child. Not only was she funny, she was a woman, working-class and Northern. Boxes ticked!
But she's not entirely happy with any of those adjectives, accurate as they are, for they are labels that come with baggage, inherently defining her in a way she doesn't necessarily see herself. People see the labels, or branding, more than the see the individual.
Northernness, for example, she believes is associated with a romanticised nostalgia used to hold the vast region back. As an example, she hilariously cites the terrible poetry that emerged following the murders at the Ariane Grande concert.
There's more on the misleading nature of labels when she again plunders her extraordinary back story as the daughter of a teenage heroin addict in the Breightmet area of Bolton. It may sound bleak, but there's a rich vein of honest, unexpected humour here. Yes her mum was a junkie, but she also had traits utterly at odds with the picture you have in mind – and precisely why the image is so funny.
Willans' astute social observations also plug into the politics of her disenchanted generation. She's soon to turn 30 and was brought up under New Labour hopefulness for a bold future in which anyone could be what you they wanted to be. As long as it's not homeowner, it turned out: no wonder there's resentment for the ruling class, which she expresses with force but charm. She skewers Iain Duncan Smith for his policies that targeted the poor and the disabled.
The final label that she addresses comes in the shape of a big reveal for the third act – and if you want to keep the surprise, look away now.
For as a way to escape the poverty trap, Willan turned to escort work, a euphemistic label for a sex worker, and a section of her past had been reluctant to talk about. But my, does she own the topic now, confidently explaining why it's nothing to be ashamed of, the money she earned giving her a financial power that funded her theatrical work, among other things, – and spring-boarded her to where she is now.
It's a big topic, still shrouded in taboo, but she talks about it with a matter-of-fact positivity as unselfconsciously as if she was doing observational comedy about the nutter on the bus. This is a powerful section that doesn't wear its heart on its sleeve, nor does it pussyfoot around what she wants to say about the topic from a perspective that's rarely shared.
For Willans' bubbly personality shrouds a determination of steel. She's full of attitude, but delivers it with warmth – and even a 'tit wiggle' on her entrance. You're too engrossed in listening and laughing to realise she's pushing at boundaries. If we're going to start attaching labels to her, 'frank, fearless and funny' would seem to be the most apt.
Read More
Published: 21 Aug 2017
Sophie Willan has a family that stretches the definition…
7/08/2016
The latest competition for new comedians has one of…
21/09/2015
Past Shows
Edinburgh Fringe 2016
Edinburgh Fringe 2017
Agent
We do not currently hold contact details for Sophie Willan's agent. If you are a comic or agent wanting your details to appear on Chortle, click here.