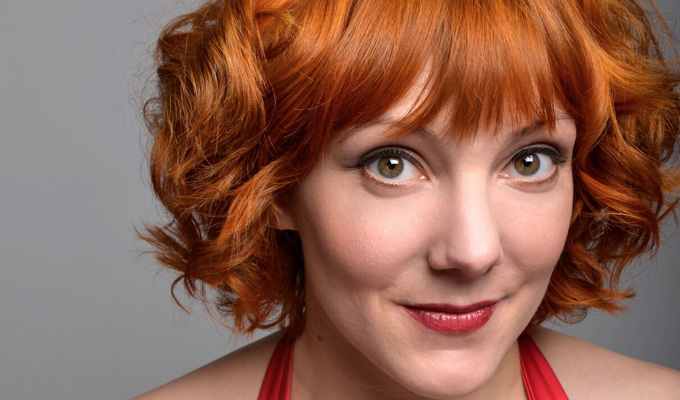 Sophie Willan
Nominated for the 2017 lastminute.com Edinburgh Comedy Award
Read More
Alma's Not Normal
For a pilot episode, Alma's Not Normal easily achieves what it's meant to do and introduces a cast of intriguing, sympathetic characters we'd like to hear more from. Most crucially, they are complex, authentic people portrayed in a way we don't usually see on television.
This will come as no surprise to anyone who's seen the stand-up of its creator and star, Sophie Willan, who has always drawn on her unconventional upbringing as the daughter of a heroin addict, unapologetic about the path she took to escape the limits poverty imposed on her. She – like her small-screen alter-ego Alma – always dreamed of something more glamorous and meaningful than a pedestrian life in Bolton.
Forced to fend for herself from an early age – she likens herself to what would have happened to the baby in Trainspotting survived – Alma is ballsy and brittle, plain-speaking and impulsive, acting with little concern for the consequences, but torn up over an old relationship.
Contradictions are at the heart of many characters, though. Most fictions would show mum Lin, the addict and arsonist, as a depressing force, but here she's got a spirit of fragility and even fun, clearly troubled but still human. 'The Iggy Pop of the psych ward,' Alma calls her.
It's a fantastic performance, too, from Siobhan Finneran, who previously won acclaim for playing another addict in Happy Valley, before being the saviour of the hour as a cop in intriguing Netflix thriller The Stranger. Meanwhile, Lin's own vodka-swilling mother, boasting more leopardprint than Tiger Kings, has become distant, clearly unable to fully cope with such an unpredictable daughter. Though the casting's slightly off in that Lorraine Ashbourne, who plays Grandma, is just six years older than Finneran.
The humanity brings a lightness to what could be a bleak story with its themes of mental illness, social immobility and difficult female relationships. Lin's inability to boil an egg – revealed in one of many scene-setting flashbacks – is a way of showing her shortcomings with wit and kindness. As is the way she unveils a hideous painting she's made in art therapy and deadpans: 'It's about society'.
Amid universally strong performances of these textured characters, comic Jayde Adams stands out as Alma's best mate, Leanne, a self-assured voice of – comparative – reason who knows her own mind.
She's a cross-Bristol-channel version of Gavin & Stacey's Nessa transported to Bolton, and again not a million miles from her stand-up persona. She even gets to exhibit her party piece with an impressive operatic display at the pub karaoke night.
Alma's Not Normal isn't always laugh-out-loud funny, but it's consistently warm and humorous in its portrayal of a world that's usually seen – if at all – through a simplistic lens of life being unremittingly 'grim up north'.
Willan doesn't shy away from reality, niftily contrasting her character's problem of trying to scratch together the next month's rent compared with the middle-class concerns of undercooking a sourdough. Alma doesn't always help her own financial situation, getting a much-needed dopamine hit with some ill-advised impulse purchases, but her instinct to bring joy to her life is understandable.
We can only hope to find out how other attempts to do this pan out – and learn whether she can maintain that fragile but loving relationship with her mother – if BBC Two orders a full series. Fingers crossed.
• Alma's Not Normal is on BBC Two at 10pm tonight. Read an interview with Willan here.
Read More
Published: 7 Apr 2020
From its opening sketch, in which Tez Ilyas portrays…
26/07/2019
The comedy industry got excited by Sophie Willans'…
21/08/2017
Sophie Willan has a family that stretches the definition…
7/08/2016
The latest competition for new comedians has one of…
21/09/2015
Past Shows
Edinburgh Fringe 2016
Edinburgh Fringe 2017
Agent
We do not currently hold contact details for Sophie Willan's agent. If you are a comic or agent wanting your details to appear on Chortle, click here.