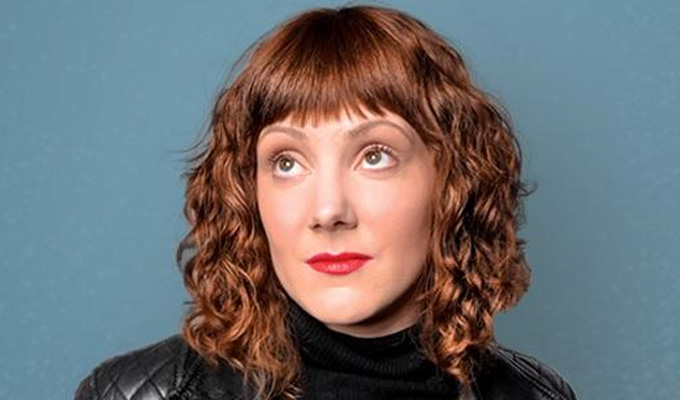 Sophie Willan: On Record
Sophie Willan has a family that stretches the definition of eccentric, with a heroin-addicted mother and her schizophrenic partner, a grandmother prone to grand theatrical pronouncements on the most mundane of subjects, and foster parents giving life lessons with a one-legged chicken. Meanwhile Willan herself was, understandably, a troubled, recalcitrant child, who'd think nothing of turning up to school drunk in a bikini.
This could be the cast of a harrowing documentary about social failings, but here Willan's life is projected more like a quirky indie ensemble comedy, maybe directed by Robert Altman.
Unsurprisingly she was on social services' radar from a very young age, and was raised in and out of care. What that now means is that she doesn't have to depend upon unreliable memories to put together her autobiographical show, since there's plenty of official paperwork.
Five years ago she was handed a cache of reports documenting the authorities' observations on her. Having your behaviour scrutinised at all times, with any slip-ups informing expert verdicts on how doomed your whole future is, certainly puts Edinburgh reviews into perspective, she notes.
Originally highly upsetting, she now finds the files a source of amusement, and certainly of material. Social workers' constant concerns over her being 'rebellious, defiant and rude,' she now wears as a badge of honour - though she's actually the epitome of amiable charm as a performer.
There are, therefore, plenty of strange tales in this 'funny side of child neglect' show, that could be a bleak form of comedy, but are lightly played, Willan's casually jaunty delivery ensuring each bizarre vignette gets the laughs.
Willan could probably seek a more purposeful narrative through these, though, as the show feels a bit piecemeal, and with probably too much emphasis on the reports rather than the stories they reveal – I'm not sure we need PowerPoints of each passage she quotes verbatim.
But towards the end, she finds a few thematics targets, with something to say about the 'hangover of poverty' passing down the generations, a cry of 'who wants to be normal anyway?' (which may be valid but maybe junkie parenting isn't the only other option), and the vicious-circle effects of being written off and placed under frequent supervision growing up.
Crucially, though, we start to feel we know her oddball relatives as real people we'd like to hear more about. There is a sense there's certainly a book here, or maybe a mature comedy-drama.
Despite having a background most comedians would be quick to plunder, Willan has only just started mining her unique upbringing for stand-up, having presented more character-based shows at the Fringe before. But it does feel like there's plenty more to be said here.
Review date: 7 Aug 2016
Reviewed by: Steve Bennett
Reviewed at: Pleasance Courtyard
Recent Reviews
What do you think?