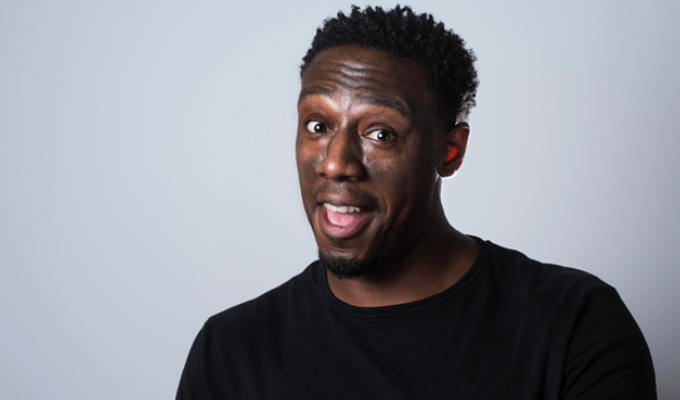 Nathan Caton
Nathan Caton: The Pursuit Of Happiness
Note: This review is from 2017
Had he been a decade older, Nathan Caton's lot at this stage in his career would probably have been to be a decent circuit comic, with a dependable 20 minutes and a full diary.
But he has, to some extent, fallen victim to the scramble for comics to become their own brand and tour under their own steam. His new show, the second that he's taken on the road, is a passable but unexceptional hour, that really requires a lot more sense of purpose.
The nominal theme is that he should be Happy Now he's in his mid-thirties and has finally got his foothold on the London property ladder, and in a middle-class cul-de-sac at that. But he's not as content as he'd hoped.
However, the alleged gloom amounts to little more than concern over paying the utility bills and his clingy mum coming round too often and cramping his freedom. It turns out not to be the fiesta of porn and PlayStation he was hoping for.
It's hardly the apogee of sadness, so no wonder the nominal premise is quickly abandoned for an unconnected collection of anecdotes, observations and political commentary, delivered with a laid-back charm and a quick wit in the improvised preamble.
However on many matters, especially the topical, he never really challenges orthodoxies or scratches below the surface. Bernie Sanders is old; Donald Trump is a nightmare – Caton hasn't much to say given how much you could extract from the lunatic in the White House.
The comic seems keen to be impartial, saying there is scaremongering on both sides of the Brexit divide, noting merely that we'll just have to see how it pans out and hope for the best. He even 'respects the opinion' of Jacob Rees-Mogg, even if he thinks it homophobic. Even-handedness is often the enemy of comedy, and so it proves so here.
It's not just politics where Caton's not probing very deeply. On the pointless furore about the new Dr Who being a woman he can only sigh, like so many tweeters, 'it's not real, guys'; while he was shocked to learn the swastika was originally a Hindu peace sign; the audience in Colchester weren't.
Some of his commentary yields decent, or at least workable punchlines, yet in the bigger picture there's not enough depth or imagination to draw the listener into the what he's saying – which is the key difference between a 20-minute set and an hour that needs more substance.
Caton has some true-life stories that work better, from being cock-blocked by a Calippo to bungling British Airways questioning his very identity, to getting into a road-rage incident thanks to his girlfriend – an anecdote that builds up nicely even if its callback payoff is unconvincing and anticlimactic.
Bigger disappointment from the support act, Hyde Panaser. He seems like a nice chap and does his job of making us feel welcome, but the material is a bingo-card of hack - most of it relying on us thinking he's a terrorist, or a cab driver at least.
There's a joke about Indians being hairy '…and that's just the women', about the bullying he got at school '…teachers can be so cruel' and so on and so on, a couple of enjoyable but all-too-brief real stories scant respite from this comedy-by-numbers. And he ends with a double whammy of obvious: a cheap ginger gag that finishes with the line '…and so I stabbed him.'
Read More
Published: 15 Sep 2017
Just For Laughs is a high-pressure festival for comedians…
28/07/2017
Affable Nathon Caton has got all the elements for…
20/10/2014
Stalking confidently on to stage in his Teenage Mutant…
24/08/2014
Nathan Caton's third Fringe show offers another entertaining…
5/08/2011
Ten grand's a tasty enough bait to lure out stand-ups…
7/12/2010
After a slightly shaky, overacted audio intro, Nathan…
10/08/2010
Caton's a slick performer with an unbeatable stage…
1/04/2005
Past Shows
Agent
We do not currently hold contact details for Nathan Caton's agent. If you are a comic or agent wanting your details to appear on Chortle, click here.