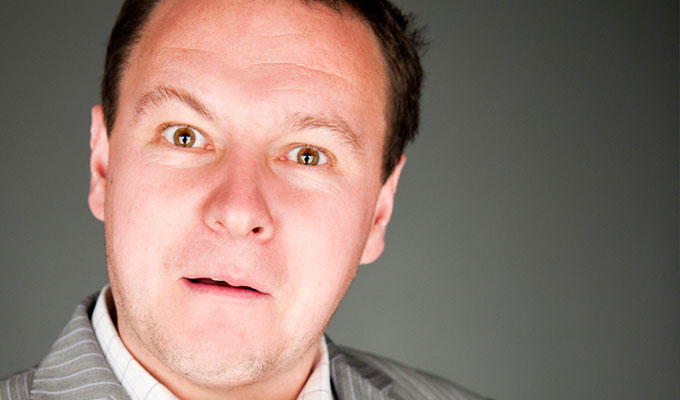 Mickey D
They've peaked!
A new record has been set for the highest terrestrial stand-up gig, following a show at Everest Base Camp.
Four comedians – Wayne Deakin, Tom Wrigglesworth, Martin Mor and Mickey D – and their audience made the nine-day trek through the Himalayas to set up the show 5,365 metres (17,600 ft) above sea level.
En route they had to battle fatigue, a thin atmosphere and nighttime temperatures that can plummet to -10C
Organiser Jeremy Banks posted from Nepal: 'I'm happy to announce we have done the World Record Stand Up On Everest at Mount Everest Basecamp. One word to describe the event would be epic.'
Now comes a three-day trek back down again.
The expedition had originally been planned for October 2014, but was postponed over safety fears following an avalanche which killed 14 Sherpas. Alan Davies, Tommy Tiernan, Craig Campbell, Dom Joly and Glenn Wool had previously planned to take part in the expedition, but all had to drop out.
The trek raised money for Save The Children, and was filmed in the hope that a broadcaster might be interested in airing a future documentary.
Mor posted the above picture of himself in the foothills before the adventure began.
Read More
Published: 17 Apr 2016