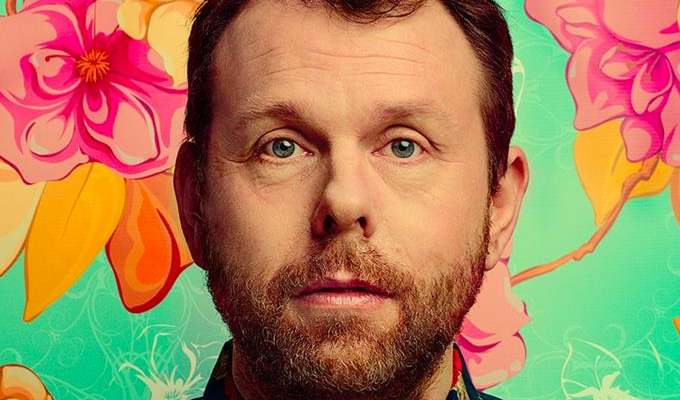 Michael Legge
Michael Legge: The Idiot
Michael Legge is not a stand-up known for his easy-going tolerance, and he kicks off his sarcastically billed 'feelgood family hour' with a brutal assault on two of the cancers of the Fringe: silence disco walking tours and twee ukulele-plucking comedians. Oh, how he mocks their fey ditties and their limp, pseudo-satirical takes on Brexit with his full-throated scorn.
Legge's got his own Brexit material, mind. But his is a primal howl of pained resistance against the distant contempt with which smug, posh English pricks treat his native Northern Ireland as their phoney nostalgic Churchillian masturbation fantasies are about to plunge his part of the Union back into virtual civil war.
It's a stunning routine from a man who claims not to be a political comedian. Fulled by anger, distilled into hard-hitting comedy, he eviscerate the architects of Brexit with a fury every Remainer feels but could never express so vehemently, violently, eloquently and amusingly. Leave voters might have less fun.
Legge's angry bitterness also extends to other comedy tropes, not just the ukulele, and he shanks both extremes, from the ironic punching-down faux-edginess of Ricky Gervais to the cliché of the Edinburgh show with pathos.
Eventually, after a brilliant white-knuckle ride of comic rage, Legge calms down a little – even if his idea of calm would represent maximum effort for some other comedians. Here he asks the question: why we don't all live our lives like Iggy Pop? After learning something about his relationship with alcohol, Legge is having an identity crisis and draws up some similarities and differences with arguably the most influential figure in punk.
This is a less convincing framework on which to hang his stand-up, although most the gags are still blisteringly funny. And it does allow him a performative flourish worthy of the Stooges frontman himself.
So there's showmanship, corking jokes, a smart agenda and living proof of the words of another one-time punk icon: 'Anger is an energy.' The Idiot shows Legge is anything but.
Read More
Published: 13 Aug 2019
The angriest man in UK comedy is back at the Fringe…
8/08/2017
It's an artistic rite that's helped inspire the…
24/08/2015
Michael Legge is a famous grouch, snapping away at…
14/08/2013
The universe has clearly got it in for Michael Legge.…
13/08/2012
Farewell Gregg Jevin, we hardly knew ye. 'Legendary'…
8/03/2012
What a sloppy, unfinished mess: forgotten lines, fluffed…
18/08/2009
If you were genetically creating the ideal sketch team,…
1/01/2008
Michael Legge and John Voce purport to be the laziest…
1/01/2006
Amusing and lively Irish stand-up who's not afraid…
26/11/2000
Past Shows
Agent
We do not currently hold contact details for Michael Legge's agent. If you are a comic or agent wanting your details to appear on Chortle, click here.