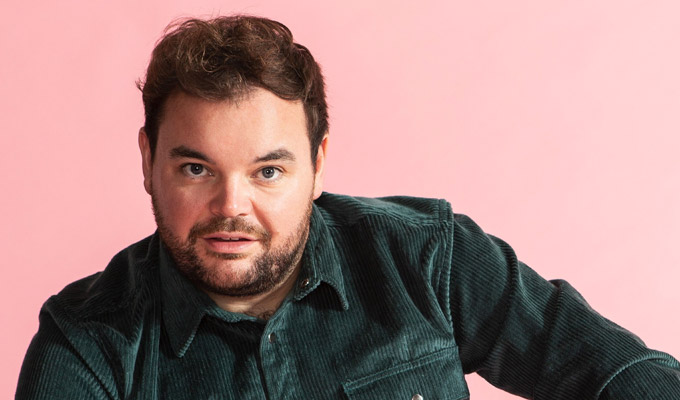 Lloyd Griffith
Durex One Night Stand Up final
Note: This review is from 2011
In something of a departure from the buttock-punishing marathons that are most new act finals, the Durex One Night Stand Up showcased just four up-and-comers, all taking a shot at the first prize of £1,000, mentoring from the Soho Theatre – plus a few hundred quids' worth of the sponsor's product.
With more time to impress, opening act Liam Williams seemed in no rush to the punchlines. After the obligatory ice-breaking cracks about his appearance, he sauntered into his core material about strip clubs and nightclubs, perhaps as reticently as he would approach the actual establishments.
He depicts himself as a socially uncertain, mild-mannered chap, far from comfortable in such charged alpha-male situations, typical of many of the newer generation of smart but not streetwise comedians. It means that as the outsider commenting from the sidelines on such situations, his stance is familiar. However, he makes himself stand out through the wittily evocative language he uses to describe these scenes of almost Hogartian excess.
This Cambridge graduate is not afraid to wear his smarts on his sleeve – quoting TS Eliot or taking issue with sloppy grammar he hears on the streets, proud to be a pedant. Others who know – and care about – the difference between 'fewer' and 'less' will immediately be on side.
Again, a droll choice of language is much in evidence, even if he's erring on the safe side with the ideas he explores. He's a strong writer, for sure, which will make him a very intriguing prospect when he chooses a few more idiosyncratic starting points for his aloof observations.
Songstress Vikki Stone followed an even more well-trodden comic route by projecting the persona of the psycho slut so often adopted by female comedians. And the heart sinks when her opening number involves singing Bonnie Tyler's Holding Out For A Hero, but changing the last word to 'dildo' – the most basic Route One idea you could imagine, however much cabaret pizzazz she delivers it with.
There are a couple of nice gags amid the rewritten lyrics, she's got buckets of presence and her musical and vocal talents are beyond doubt as she enthusiastically 'beats the living shit' out of her keyboard – but it's very formulaic stuff. More interesting is her second number, a 'take-me-back' love letter set to various movie soundtracks, mainly Jurassic Park, which the audience are only too keen to join in with when asked.
Indeed, the feisty crowd, already willing to shriek with delight to bag free condoms and lube, lapped up all Stone's below-the-belt stuff; and at the end of the night she was declared winner on a combination of audience and industry judges' vote.
Next up, Lloyd Griffith has the cheery authoritative voice of a local radio DJ. Until, that is, he giggles at his own material, when he becomes the verbal doppleganger of Ricky Gervais, an impression not eased by his affected, nervous chumminess as he sniggers 'all right, mate?' as a reflex catchphrase.
His material is a mixed bag; the more straightforward observational stuff or quips about his sizeable frame proving undistinguished. But when he puts his voice to its full use, he finds more laughs – either in his silly impressions of some household items, or when he demonstrates his impressive counter-tenor singing voice. He's a proper choral singer, but the juxtaposition of what he sounds like and what he looks like is inherently funny: voice of an angel, body of a trucker.
There are one or two very neat lines in his comic repertoire, though not yet enough to mark him out. Of more concern is his need to find a more distinctive comic voice to match the less metaphoricl singing voice.
Finally, Jim Campbell, hitting the ground running some sharp jibes about his home town of Rainham in Essex. Like Williams before him, the imagery of is familiar, but the way he describes this particular dog-rough town is exquisite.
Indeed, his set is rich with beautifully phrased jokes and observations, with classy lines on everything from Casper The Ghost to Peaches Geldof to Lynx deodorant, and it's hard to imagine a subject he couldn't come up with an original and literate joke about.
Downsides? There are slight traces of Russell Brand in his manner, the white boy rapping shtick is a little old, and he lost some of the audience with an ill-judged remark about the jobless. But all these were just minor complaints in an impressive routine, delivered with confidence and insightful wit. He was surely unlucky not to have walked away with the – thankfully metaphorical – Durex crown.
Read More
Published: 18 Mar 2011
The two most fundamental requirements of a comedy…
18/06/2010
Past Shows
Agent
We do not currently hold contact details for Lloyd Griffith's agent. If you are a comic or agent wanting your details to appear on Chortle, click here.