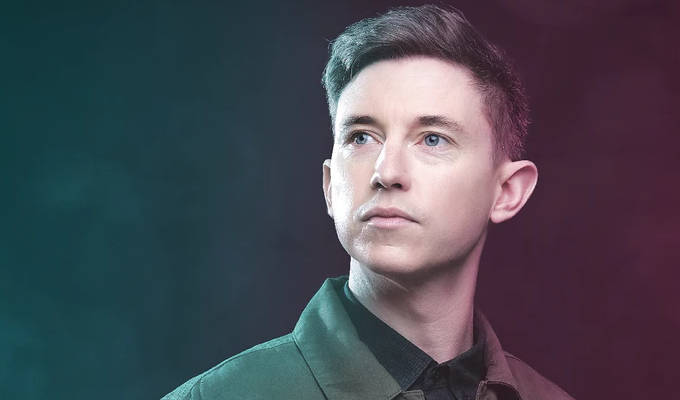 Jake Lambert
Jake Lambert: Never Mak the Same Mistak Twice
If likability alone won comedy awards, Jake Lambert would have a full mantelpiece. He is a warm and friendly nice-guy presence, making even a small audience feel instantly at ease in a cocoon of positivity.
His stories reinforce this image, too, mainly portraying himself as well-intentioned but a bit of dumb, immature, beta-male, afraid of the dark and even more afraid of opening up about himself.
What we do learn in this hour is that he's moved in with his girlfriend and proposed, but decided they don't want children, a resolve primarily driven by the comedian's selfishness in not wanting to spoil his responsibility-free life.
When the comedian tells friends of their decision, he's challenged to justify it – an interrogation he finds patronising and intrusive since he doesn't grill them on their lifestyle choices such as veganism or cross-fit. He has a little pop at these, but can't bring himself to be too mean – that would be so off-brand.
The upshot is that the content, even when gently interrogating his own life, is all very superficial. Although he acknowledges his problems in finding deeper authenticity in his comedy, he struggles to do much about it.
On the shallow stuff, he's strong. The show opens with a story about visiting a cowboy ranch that lassoes together a lot of great, usually punny, one-liners, but after those few minutes, the pace slows substantially. There further examples of nifty wordplay scattered across the show, but not too liberally.
Nor are there anywhere like enough jokes in the personal stuff. If the audience were laughing harder, the fact that Lambert is too emotionally repressed to go deep would not matter. Instead, it feels more like a bullet-point update on the state of his life, including a gently amusing story of a prank played on his flatmate which went wrong.
Video insets do nothing but repeat gags he's already made, however artily shot. But the end title sequence, made in the style of a romcom, scrapes him an extra half star for recapping the anecdotes and themes of the show in a package that's as endearingly charming as he is.
Read More
Published: 5 Aug 2019
Well, this show feels like the start of something.…
7/08/2018
The Hippodrome Casino in Leicester Square was the venue…
12/05/2016
It's a competition final, but, initially at least,…
25/09/2015
There are a lot of new act competitions. Too many,…
14/07/2015
Finals of new act competitions should be great gigs,…
17/07/2014
Past Shows
Agent
We do not currently hold contact details for Jake Lambert's agent. If you are a comic or agent wanting your details to appear on Chortle, click here.