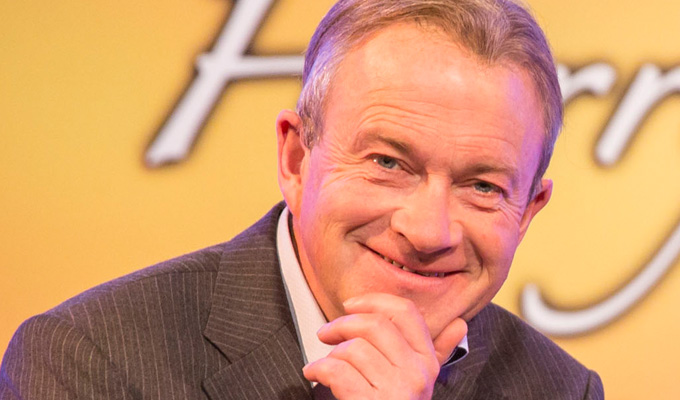 Harry Enfield
Date of birth:
30-05-1961
A former milkman,
Harry Enfield
started his comedy career as an impressionist on Spitting Image, but shot to fame Channel 4's Saturday Live, first in the guise of Greek kebab-shop owner Stavros, then with the iconic Eighties builder Loadsamoney.
He appeared both as Loadsamoney and his peniless Geordie counterpart Bugger-All-Money at he Nelson Mandela Birthday Tribute Concert at Wembley Stadium in 1988, before the character was killed off as Enfield felt he was becoming a hero, rather than a parody,.
He landed his own BBC show in 1990, first with Harry Enfield's Television Programme, and then Harry Enfield and Chums, the change in title acknowledging the contribution of co-stars Paul Whitehouse and Kathy Burke. Characters included Tim, nice but dim, Smashie and Nicey, Wayne and Waynetta Slob, Mr Cholmondley-Warner and Kevin the Teenager - who would star in his own film, 2000's Ibiza-set Kevin & Perry Go Large.
Many of Enfield's characters have gone on to front advertising campaigns, and he created a spoof life coach for a series of TV commercials for Burger King in 2005.
In 1992, he played Dermot in the first series of Men Behaving Badly on ITV. But it was not considered a success and the commercial broadcaster did not recomission it. When the BBC picked it up, Enfield was replaced by Neil Morrissey.
He has also made a number of one-offs, including Sir Norbet Smith - A Life for Channel 4 in 1993, and Norman Ormal– A Very Political Turtle for BBC one in 1998. He also presented a guide to opera, one of his passions, for Channel 4 in 1993.
Enfield's successful partnership with Whitehouse ended in the mid-Nineties, with his partner going on to create The Fast Show. In 2000, Enfield signed a lucrative deal with Sky One to create a new batch of characters for Harry Enfield's Spanking New Show - but it failed to replicate the success of his BBC shows.
In 2002 Enfield returned to the BBC with Celeb, based on the Private Eye comic strip about ageing rockstar Gary Bloke, but it only lasted one series.
Enfield's awards haul includes the 1998 British Comedy Award for top BBC1 Comedy Personality and Silver Roses of Montreux in 1990 (for Norbert Smith), 1995 (Smashie And Nicey - End Of An Era) and 1998 (Harry Enfield and Chums).
Read More