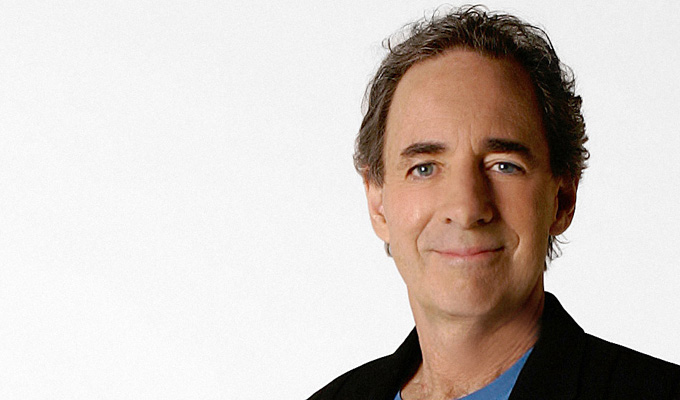 Harry Shearer
Spinal Tap's Derek Smalls announces his first solo show
Harry Shearer as announced his first solo gig as Spinal Tap's bassist Derek Smalls. And it's the Sydney Opera House.
The comic – backed by his band The Surviving Members and the Sydney Symphony Orchestra – will be premiering his 'multi-media extravaganza' over two nights in October.
The show is called Lukewarm Water Live: An Adventure in Loud Music promises musical guests, new songs and Spinal Tap classics.

Speaking in character, Smalls said: 'When they told me I was going to perform at Sydney Opera House, I was really chuffed. I was halfway through learning the Habanera from Carmen when they told me two things: that was for a soprano, and they want me to play my music. So I'm going to write some. Now I'm really chuffed.'
Derek Smalls has described his former bandmates David St. Hubbins and Nigel Tufnel as 'distinct types of visionaries ... like fire and ice', saying that he considered his role in the band to be 'in the middle of that, kind of like lukewarm water'. This inspired the name of the new show.
As Chortle reported earlier this month, Shearer, 73, has been working on an album to go with the tour with guests including Peter Frampton, Foo Fighters frontman Dave Grohl, Red Hot Chili Peppers drummer Chad Smith and Steely Dan singer Donald Fagen.
Tracks reflect the toll of a hard-partying lifestyle at an advanced age, with titles such as It Don't Get Old, MRI and Memo To Willie, which is about erectile dysfunction.
No other dates have yet been announced, but the show is expected to play the UK at some point.
Read More
Published: 26 Jun 2017
The Simpsons star Harry Shearer is to play Richard…
26/08/2011
Secrecy was so tight around filming of the forthcoming…
5/07/2007
Spinal Tap are to reunite for the Live Earth gig in…
25/04/2007
Simpsons star Harry Shearer has been forced to cancel…
18/07/2006
Veteran Catskills comedian turned actor Red Buttons…
14/07/2006
Radio 4 is planning two sitcoms featuring celebrities…
16/06/2006
Chortle can today reveal details of almost 270 Edinburgh…
31/05/2006
The producers of The Simpsons has hit back over claims…
10/08/2004
Products
Agent
We do not currently hold contact details for Harry Shearer's agent. If you are a comic or agent wanting your details to appear on Chortle, click here.