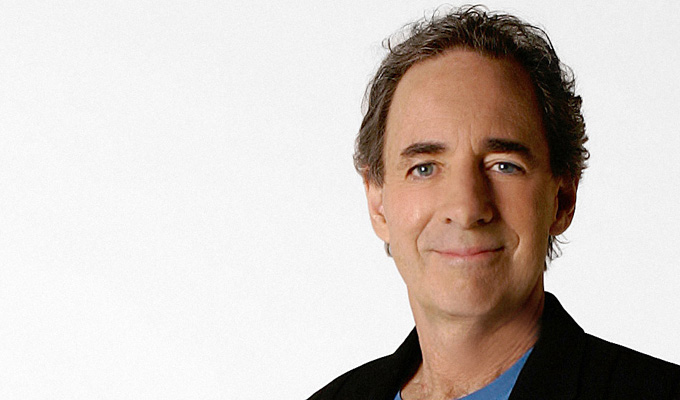 Harry Shearer launches Spinal Tap lawsuit
Harry Shearer has accused film and music giant Vivendi of fraud, after revealing the pitiful amounts of royalties he receives from This Is Spinal Tap.
The actor, who voices several characters in The Simpsons, said that in the 22 years following the mockumentary's 1984 release, the Spinal Tap band received just $81 (£66) in merchandising income.
And between 1989 to 2006, the total income from music sales was $98 – 'enough to buy one miniature Stonehenge', as he put it.
Now the 72-year-old is seeking  $125million in (£102million) in damages from the company, after claiming they used accounting tricks to deny the creators of their dues.
Shearer points out that the fictional rock band - also featuring Christopher Guest and Michael McKean – existed before Rob Reiner's film, which has been an enduring hit ever since, released on various formats and frequently screened on TV.
'Tap's a movie I'm very proud to have had a part in creating,' he said in a video released on Twitter. 'A lot of people seem to live it and it seems to have made a considerable amount of money in film and music distribution for some corporation – but not for its creators.'  
'But today I filed a lawsuit against Vivendi and Vivendi s agent's  for fraud related to the movie This Is Spinal Tap.
'Filing a claim like this is neither fun nor easy going up against a major corporation – going up against a multunational is not nearly as enjoyable as playing too loud in Carnegie Hall
'But people who are squashed by large corporations can't fight back unless they have significant resources of their own. I'm incredibly fortunate to be able to fight back, and I think it's important to challenge the status quo, not just for myself but, I hope, for all my fellow artists, musicians and creators.'
I'm going up against @vivendi and @studiocanal to ensure #fairplayfairpay for the movie #SpinalTap - #fairnessrocks pic.twitter.com/fTG23OMbsW

— Harry Shearer (@theharryshearer) October 18, 2016
Details of the rights and payments after 2006 have not been mentioned, and Vivendi has yet to respond to Shearer's accusations.
This is not the first time Shearer has become embroiled in a dispute over his cut of merchandising and other royalties.
Last year he threatened to quit The Simpsons after 26 seasons playing characters such as Mr Burns, Smithers, Principal Skinner and Ned Flanders over a similar issue.
But the contract dispute was eventually resolved with him agreeing a  two-year deal with the option for two more years following that. He earns a reported $300,000 an episode for his voice work.
Published: 18 Oct 2016
What do you think?