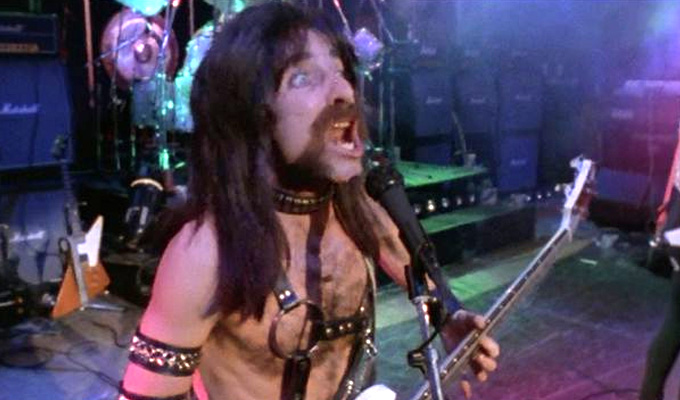 Spinal Tap's bassist goes solo
Spinal Tap's Harry Shearer is set to release his first solo album in the guise of bassist Derek Smalls.
The comic also plans a live tour to support the album, tentatively titled Smalls Change, after it is released laster this year.
Veteran rockers including Peter Frampton, Foo Fighters frontman Dave Grohl, Red Hot Chili Peppers drummer Chad Smith and Steely Dan singer Donald Fagen are all set to make guest appearances.
Tracks reflect the toll of a hard-partying lifestyle at an advanced age, with titles such as It Don't Get Old, MRI and Memo To Willie, which is about erectile dysfunction.
Shearer, 73, revealed the project in an interview with GQ magazine which mainly focussed on the lawsuit he and fellow band members Christopher Guest, Michael McKean, and Rob Reiner are taking against French media giant Vivendi over royalty payments from the 1982 This Is Spinal Tap movie.
'If you don't fight, you're really just roadkill,' Simpsons star Shearer told the magazine.
He also claimed Vivendi requires him to ask permission – and sometimes pay a fee– before he can perform in character of Smalls.
Published: 1 Jun 2017
What do you think?