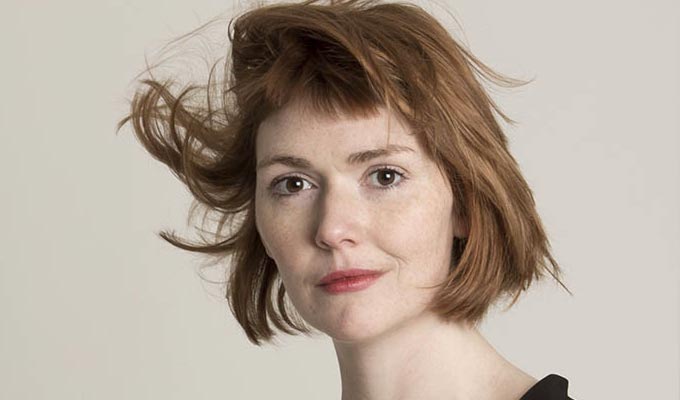 Elf Lyons
Nominated for the 2017 lastminute.com Edinburgh Comedy Award.
Read More
An uncharitable row
A stand-up has blasted a fellow comedian for taking crowdfunding – saying her family is too well-off for her to be worthy of support.
The extraordinary row broke out after former Edinburgh Comedy Award nominee Elf Lyons thanked backers for chipping in after her income stream – like every comic's – evaporated.
But it prompted Irish stand-up Christian Talbot to lash out, suggesting that she shouldn't be seeking donations because her father is Gerard Lyons, a leading economist.
Talbot's outburst was sparked when Lyons tweeted that she had saved up £200 towards the £2,000 cost of staging a show called Gorgon in London in November. She thanked those who had contributed to her Ko-fi page, which encourages supporters to donate the £3 cost of a posh coffee.
In response, Talbot sarcastically posted back: 'Hi Elf. I don't have a credit card because I'm one of those "unskilled" (as your multi-millionaire father calls them) workers who earn under £36k a year. I have cash though. I can bring in to your parents house. Should I leave it with the groundskeeper at the gate?'
Lyons, 28, described the post as 'malicious' and said she was only trying to find her own way in the world.
She posted on her own social media: 'Whatever opinions you have about my family and my dad, I am my own person and performer trying to exist on my own turf.'
Her timeline was flooded with messages of support, with many saying that Talbot's anger was misdirected, and questioning why he had chosen to respond so furiously, rather than simply choosing not to donate.
Typical was fellow comic Toby Hadoke, who said: 'What an unkind thing to do that says much about him and nothing about you. I know how hard you work... and you're a very talented person in a tricky job and you're not forcing anyone to give you money - you're politely asking anyone who likes your work to consider supporting you, which is totally fair enough. It's what freelance artists do.'
While Tom Mayhew added: Yeah, there are a lot of people who are really struggling to make ends meet...but there are also people who are absolutely fine, and they currently can't go out to see comedy, music or theatre, so have expendable income that they would be happy spending on a crowdfunder.'
When challenged that his response was mean-spirited, Talbot said: 'It amazes me that people are willing to defend someone living with her millionaire parents and asking for money for a clowning show when the entire country is terrified about where the next meal is coming from.
'If she was stuck for money for rent or food like a LOT of people at the moment, I'd give her some money myself. But to finance a show? Get fucked.'
On Ko-fi, Lyons says some of the donations are going towards her physiotherapy, as well as her shows. Eighteen months ago she lost feeling in her legs and was diagnosed with degenerative disc disease and told that she might never walk again, let alone perform.
Since undergoing spinal surgery she has made a steady physical recovery, but has spoken frankly about experiencing depression, too.
Talbot has not been shy about crowdfunding before, raising £1,200 for a comic-strip book of comedians' 'war stories' in 2018.
Gerard Lyons, who Elf has spoken about on stage, has spent most his career with major investment banks. He is currently a director of Bank Of China (UK). A Brexiteer, he was Boris Johnson's economic advisor when he was mayor of London, but also provided advice to a UK business council set up by Gordon Brown when he was Prime Minister,
Read More
Published: 27 Apr 2020
Past Shows
Agent
We do not currently hold contact details for Elf Lyons's agent. If you are a comic or agent wanting your details to appear on Chortle, click here.