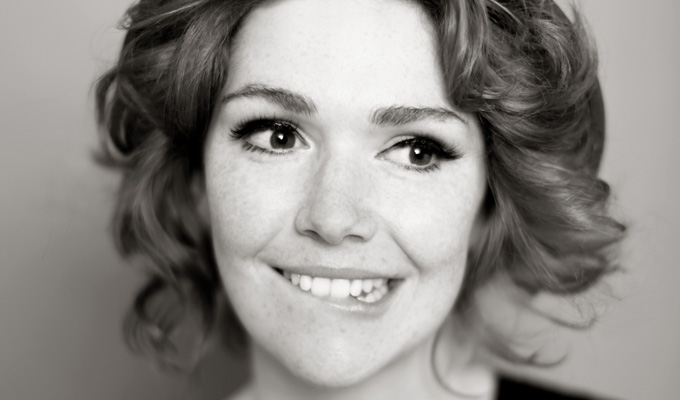 'It's basically a circus... with vegetables'
My introduction to comedy was pretty late in the day. My mum brought us up on arthouse films that the Satanist from Blockbusters (a really nice guy called Karl) had given us for free.
We missed school to watch films, were told Stephen King's Misery was a comedy and on Sundays we'd watch the fun joys of Kes and The Loneliness Of The Long Distance Runner before she would talk to us about the importance of Simone de Beauvoir.
We weren't allowed to watch Father Ted or Life of Brian because, according to my grandmother, it was 'the work of the devil' so I got most of my comedy introductions in small doses off the internet when I went to boarding school or when I watched Fulham FC play with my dad.
Anyway, missing the comedy obvious ones of French & Saunders, Victoria Wood, Patricia Routledge and Sabrina the Teenage Witch, here are the comedy sets that blew my tiny teenage Catholic boarding school reared mind and which I hope to take with me to purgatory or hell or wherever I am probably going...
Emo Philips
From the haircut, the jerky childlike body language and the huge searching eyes, his persona of innocent twisted outsider is beautifully executed. If you saw his silhouette from a distant you'd know immediately it was him. He's the master of the comic pause and the pull-back and reveal, while his helium sing-song voice leads you like the pied piper towards unexpected punchlines.
What is amazing is that jokes which could perhaps be interpreted as overtly menacing from another comic, come across so light and playful when delivered by Emo. He joyfully immerses you in his bizarre world that every dark twisted punchline makes complete sense.
They say never meet your heroes but when I was 19 I waited all day in the comedy tent at Latitude to watch him perform. I got to say 'hi' afterwards and was giddy with excitement. I told him I wanted to be a comedian because of him and he wrote comedy advice in my journal and gave me a hug. He was really kind which made me love him even more.
Dave Allen
The absolute raconteur and punk comedian. He challenged the status quo and the hypocrisy in society in such an eloquent and naughty manner. His parodies and sketches and his condemnation of those in power, in particular the catholic church, I devoured with a rebellious relish.
What I adore is his complete control and high status on stage, the way he sits so debonairly with a cigarette and a whisky, as if you are in a living room together. He is so personable, and yet everything is well controlled and stylish.
His funeral sketch has to be my favourite sketch of all time, but the piece I've included here is his horror story, because he has the audience completely seduced - the way he builds the tension up to such a level, all to break it with the final line. It's a masterful example of good ole storytelling and mixing performance styles.
My mum and dad adored Dave Allen and would always go on about how I would never get to see him live because he was dead.
The Mighty Boosh: Would you like a pie?
My friend Liv and I used to re-enact this at school on the weekends. It's silly and ridiculously melodramatic. I love watching Julian Barrett and Noel Fielding perform together because they seem to have so much fun working together and I love their complicite and childlike energy on stage.
The Mighty Boosh blew my mind when I first watched them when I was 15. I hadn't seen anything like it, they seemed so 'cool' - their low-fi designs, the fact their sets looked like something Chagall had come up with, the silly characters.
I remember watching the Tundra Rap and seeing the red catsuit Fielding wore and thinking: 'Wow, I would love to wear that on stage'. They were different to the comedians I had seen on television. They were young and disobedient and exactly the sort of weird comic escapisms my friends and I needed while stuck in a boarding school on a hill, in the countryside, surrounded by sheep.  It was the type of comedy I knew my parents wouldn't get, which made me like them more.
Also, unlike Dave Allen, they weren't dead.
Cirque De Legume
Not really a sketch show or film. But these Le Coq trained clowns completely changed they way I saw comedy when I watched them at Mayfest. They were my first introduction to clown and part of the reason I wanted to go to the Gaulier clown school.
It's basically a circus, with vegetables. Two clowns try to do a circus, using vegetables. A cabbage performs a strip tease, a cauliflower is a dog etc etc. You can't look at a vegetable the same way again. It's a clown, puppet, comedy mashup. The challenge of doing something to the highest standard, with limited abilities creates something so funny. And the whole time the performers use little to no words, it's all in their physicality and their constant eye contact and interaction with the audience.
It's hysterical.
Bernie Mac: 'You don't understand'
Bernie Mac is one of the best stand-up performers - I don't like all his material but I love the way he delivers it.  His complete confidence, swagger and in this set in particular when he shouts 'kick it' and just dances - he OWNS the stage.
The fact he has jeans with his face spray-painted on them – and he is STILL a legend. And he has complete control. Apparently the audience was merciless to every other act that night, booing and heckling, and then when Bernie comes out it's like watching a matador with a bull. He's taking the audience head on and they love him for it, the fact he isn't afraid of them.
By the end of the routine you are absolutely desperate for him to repeat: 'I ain't scared of you mutha fuckers' and you feel so sad when he doesn't say it again. You're just waiting for him to say it. I wish I could be this cool on stage.
I honestly think this is a clown routine. I get shivers watching it. 
Dracula: Dead & Loving It
People may think this is a lame choice but watch this film with kids and it is amazing. The simple stupid slapstick and straightforward gags make me laugh over and over again.
My Grandad Squeak and I would watch this on repeat when I was little, rewinding the bit where Mia keeps tripping over the foot stool. Leslie Nielsen was my cinema hero and I had a poster of him in my sticker book next to Hyacinth Bouquet and a drawing of Jesus. He also looked like my Grandad Squeak which made me love him more.
To be honest I love almost all of Mel Brook's films. One of my favourite cinematic moments of all time is in Young Frankenstein when Igor picks up the Violin and says 'It's still warm' and when the Monster and Gene Wilder sing Putting On The Ritz. Marty Feldman in Young Frankensten alone is fab -his beautiful big eyes and quirky walk . It's just so, so silly. The whole team of Gene Wilder, Marty Feldman and Madeline Khan is so well put together too. Ah I just love them...
• Elf Lyons is bringing her stand-up show Pelican to the Soho Theatre, London, at 9pm on July 7 and 8.
Published: 22 Jun 2017
What do you think?