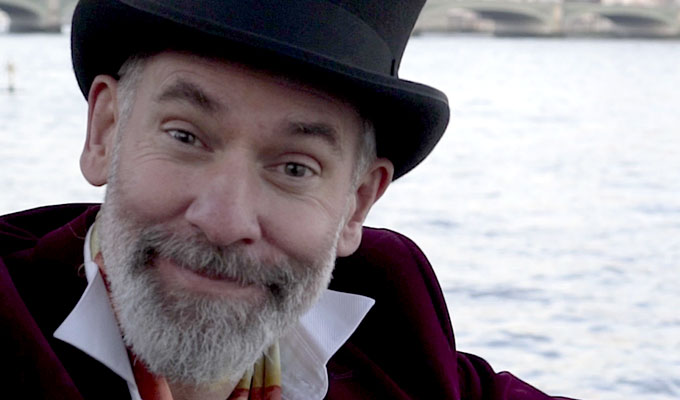 Dominic Frisby
Dominic Frisby's bid for a Brexit No1 fails
Comedian Dominic Frisby as fallen well short of his dream of having a Brexit Day No 1.
In yesterday's official charts, his Remainer-baiting track 17 Million Fucks Offs only managed No 43 in the top 100.
However, it was No 2 in the download charts – beaten only by the EU's official anthem, Beethoven's Ode To Joy. The track, as conducted by Andre Rieu, had been championed by Remainers staging their own pro-EU campaign.
Frisby – who had intended to stand as a Brexit Party candidate at last year's general election before he stood aside for personal reasons – had prepared himself for disappointment before the official positions were revealed last night, suggesting that the system was stacked in favour of big record labels.
And not missing an opportunity to make another swipe at Remainers, he told Chortle: 'If I don't win, I will of course be demanding that this week's Official Charts be re-run, because people who bought Ode To Joy or Eminem didn't know what they were buying.'
Lewis Capaldi has this week's No 1, with Before You Go.
Read More
Published: 1 Feb 2020
When the Olympics or the World Cup is on telly, the…
11/08/2018
I've always loved farce. Done properly (and most…
30/07/2018
Joseph Morpurgo and comedian and financial guru Dominic…
27/02/2017
If I was to tell you of an old sitcom starring David…
27/09/2012
Will Smith has become the gamblers' favourite…
12/08/2005
Adam Hills and Flight Of The Conchords are joint favourites…
7/08/2004
Mark Thomas, Puppetry of the Penis, Mark Little and…
1/10/2001
A group of comics are hoping for a place in the Guinness…
27/08/2001
Products
Past Shows
Agent
We do not currently hold contact details for Dominic Frisby's agent. If you are a comic or agent wanting your details to appear on Chortle, click here.