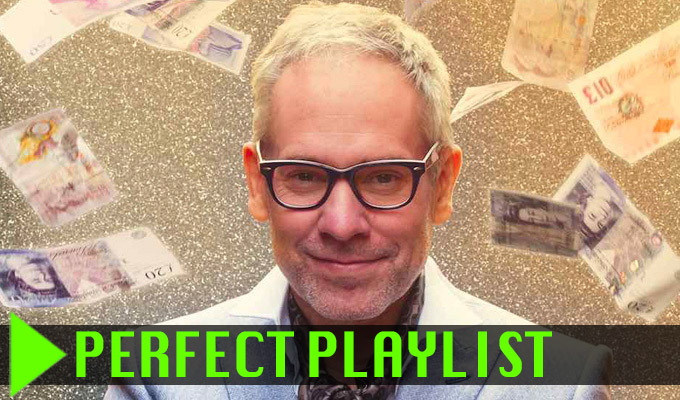 Why John Cleese is Britain's greatest ever comedian
I've always loved farce. Done properly (and most of the time it isn't done properly) with normal situations snowballing quite logically into chaos and slapstick, I think it is comedy at its most distilled. Snobs belittle farce, the ignorant patronise it, but I forgive them for they know not what they do.
Fawlty Towers were mini-farces. PG Wodehouse's novels books are, basically, farces. Ben Travers plays were farces. But the art of farce is something I think the English have lost, somehow. In cinema, the Americans have always done it much better than we do.
What's Up Doc?
So my first pick is an American farce that though huge in its day (1972) is now not so very well known. What's Up Doc?, directed by Peter Bogdanovich.
I first saw it when I was about ten, as for some reason it got shown in my school. The screenplay is just perfect. If you look at some of the writers' other credits, you can see the level of talent we are talking about - Buck Henry (The Graduate); David Newman (Superman); Robert Benton (Kramer vs Kramer).
It also contains two of the great comic performances. One from Madeline Kahn as the bossy wife – it's the film that made her career, she was unknown before it - the other from Kenneth Mars, as the baddy with a funny foreign accent. Here are some of the highlights:
The Pink Panther Strikes Again.
Peter Sellers was another firm favourite of mine as a kid, perhaps the greatest comic actor who ever lived. I think his best film is Being There, but his funniest scene is this one, with Herbert Lom, from The Pink Panther Strikes Again.
Dreyfuss (Lom) has a toothache so Clouseau (Sellars) disguises himself as a dentist in order to gain access to his castle. However, the glasses in Clouseau's disguise are so strong, he cannot see properly:
Fawlty Towers
When polls are done, as often as not Fawlty Towers is voted the greatest ever sitcom, Monty Python the greatest ever sketch show and Life of Brian the greatest comedy film.
Given that he was perhaps the key creative force in all of them, there's a strong argument that, therefore, John Cleese is Britain's greatest ever comedian.
I liked both Monty Python and Life of Brian, but I didn't love them. Fawlty Towers, however, I adored. To me it, at its best, it is artistic perfection. The Germans is the best episode, and, though everyone remembers the scene with the Germans, that scene is so memorable because of the scene before it: the fire drill.
Fenton!
The pull-back-and-reveal is perhaps the best-known joke structure. An authoritative figure losing it (with good reason) is a common ingredient to great comedy. The chase is the often the climax of many a farce.
Plus everyone loves animals. Perhaps the reason this clip went so viral was that, quite organically, it had it all, in 45 seconds. First the calm, idyllic setting that is Richmond Park on a summer's day; then an educated man shouting off camera; a herd of deer comes stampeding past, chased by a Labrador. Finally, we get the labrador's owner bringing up the rear, shouting, 'Fenton! Fenton! Oh, Jesus Christ.'
Kind Hearts and Coronets
Finally, we have the greatest and darkest of the Ealing Comedies, and also the greatest serial killer movie of the lot – Kind Hearts and Coronets.
The film is perhaps known for the eight different characters played by Alec Guinness, but these were just cameos. The great performances were from Dennis Price, a triumph of minimalism and understatement, and Joan Greenwood, who I defy any man not to fall in love with. Great line follows great line in a screenplay (by Robert Hamer and John Dighton) that is extraordinarily sharp.
Here's the trailer. Spoiler – the film is better.
• Dominic Frisby's Financial Game Show - which has a £500 prize – is at Gilded Balloon at 17:00.
Published: 30 Jul 2018
What do you think?