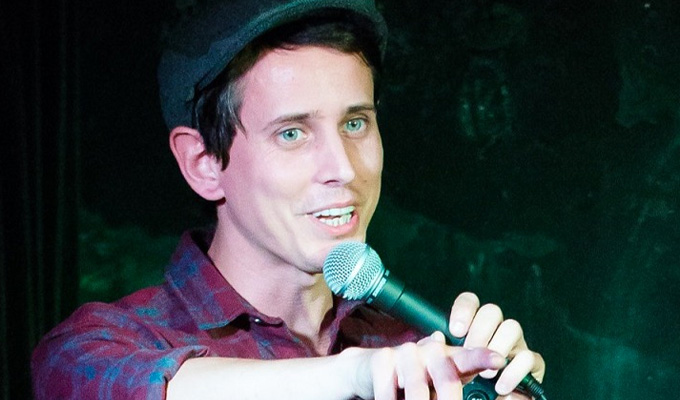 Chris Stokes
Third place in the Leicester Mercury Comedian Of The Year contest in 2009
Read More
'It's fearless in committing to ideas'
Peter Cook
I'd heard a lot about Peter Cook before I'd ever seen any of his work, spoken about in terms such as 'genius' and 'the funniest man who ever drew breath'. I was delighted to discover this was all bang on the money. The biggest tragedy, I think, isn't that he seemed to give up as he hit middle age, but that he passed away very shortly after having absolutely and without question rediscovering his spark.
An impeccable comic writer, he was often criticised for a lack of acting prowess. But the interviews he did with Clive Anderson a few months before his death are case enough for the defence, I think. Although I couldn't find a YouTube link for them, so here's his (still outstanding) most famous sketch, written at age 18 and something he insisted he never bettered.
Red Dwarf
Maybe this is just the sci-fi geek in me talking but I honestly think Red Dwarf is one of our best sitcoms. The core characters are so well drawn that even at its worst (yes you, with your dancing spaceships late 90s Dwarf), you are still hanging out with characters you've a lot of affection for and familiarity with.
At its best (yes you, late 80s, early 90s and, dare we dream, late 2010s?) it uses brilliant characterisation, sharp gags and its science-fiction setting to devastating effect. The 'changing the bulb' gag is oft cited so I've taken it as read and gone for this as an example of grabbing sci-fi staples and gleefully subverting them.
Big Train
This should be studied in years to come as an example of British comedy at the turn of the 21st Century. It's fearless in committing to ideas and is a masterclass in comic acting. A lot of the sketches are written as 'straight', it's the performances of Simon Pegg, Kevin Eldon, Mark Heap, Amelia Bulmore, Julia Davis, Tracy-Ann Oberman, Rebecca Front and Catherine Tate which make it hilarious (of course it is, look at that cast).
The League of Gentlemen
I have a huge distrust for anyone who simply focuses on the grotesque of the League of Gentlemen and writes it off as juvenile filth. Without question, juvenile filth plays its part, but it is so much more than that. Jeremy Dyson, Mark Gatiss, Steve Pemberton and Reece Shearsmith are all superlative writers, up there with the greats in my opinion.
The latter three are also phenomenal comic actors. The four of them were the only people who could have made the show they did and they changed the trajectory of sketch comedy. They've all done fantastic work since but when they get together they can make magic.
A great example, for me, is the Pam Doove sketch – with its own internal logic that is baffling to the outsider yet none the less hilarious for it.
Garth Marenghi's Darkplace
As a student I and my flatmates discovered this by accident late one night. In the 80s there had been almost a subsection of comedy that people called 'student comedy', which took in things like 'Not the Nine O'Clock News' and 'The Young Ones', and that I feel like my generation didn't have in the same way.
But Darkplace became a thing which we would actually come back halfway through a night out specifically to watch. Hilarious all the way through, including the sublime opening titles, and with everyone firing on all cylinders, I think it's Richard Ayoade who just about steals the show as Dean Learner as Thorton Reed. I don't think there's been anything as distinctive since.
• Chris Stokes: The Man Delusion is on at Underbelly Med Quad at 20:10.
Read More
Published: 6 Aug 2016
Past Shows
Agent
We do not currently hold contact details for Chris Stokes's agent. If you are a comic or agent wanting your details to appear on Chortle, click here.