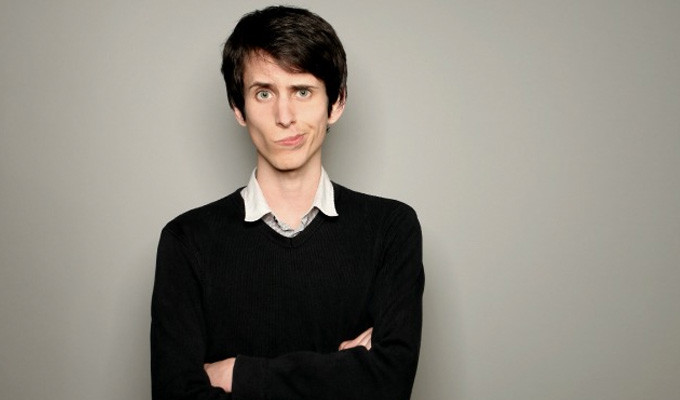 How I lost – and regained – my love of stand-up
As a comedian, I can remember vividly when I made that all important jump. That big step into the unknown. That leap of faith into the abyss...
The day I quit comedy to do a 9 to 5.
It had been building up for a while. My interest in gigging was waning and I was doing more and more days volunteering at the charity. I had started off doing an hour or so in the afternoons but as I found my feet and got better at it, that pretty quickly turned into proper shifts, where I was able to stretch my legs a bit and learn how to do it over a longer period of time.
I don't have to tell anyone who has done it, but the buzz that comes from putting in your time to help pets in need of vets is electrifying. I was hooked right from sorting through the first bin liner of a dead man's clothes. I had found my calling.
On the other hand, I had been pretty unfulfilled in my career for quite a while. Comedy had turned out not to be as much fun as it had initially seemed. One night, as I walked on stage - not to applause, but to the crowd shrieking venomously at the compère not to return – the realisation hit me, as it does the man who has a wee naked for the first time of how much piss actually splashes on his legs, that I had stopped enjoying it.
It had become a grind and, more importantly, I had ceased to take pride in the work that I was doing. I had always tried to do good work. For example, I had always considered the opening of my set to be a good natured yet subtly challenging take on received attitudes towards veganism, a subject I deeply care about, being vegan myself. However, it seemed that I was incorrect. At one gig, I was told that it was reductive and anti-vegan by a fellow comedian minutes before he took to the stage to call a woman a slag.
So when the opportunity came to get paid for helping the animals? I seized it with both arms and legs and made the transition. I 'went full time.' Obviously it was scary and my parents weren't convinced but I knew it's what I had to do. What's more, and I don't think mum and dad realised this, I would be out driving the van ACTUALLY COLLECTING the bin liners of dead men's clothes.
It took me the best part of a year before I realised...
I had made a rather glaring error as to where I had been proportioning the blame for my sorrow. The obviousness of it may seem glaring to you. My marriage had fallen apart and, as a consequence, my circumstances had suddenly and dramatically changed. Of course that was the root of my problems, not my job as a comic.
That said, I don't give myself too hard a time for misreading all of this and for thinking that comedy was making me miserable. After all, having a room full of people laugh at your face as you violently recalibrate yourself from the inside can make you quite embittered. It's not their fault, it's not your fault but, in looking to rationalise it, I arrived at blaming comedy rather than my personal upheaval and turned my back on it.
Except that I didn't, not completely. Every eccentric encounter I had during my time driving the van was mentally filed as, 'That could work as a bit.' Just as tellingly, I also noticed that when I was noting down addresses for collections or deliveries I would be scribbling ideas for jokes and sketches down. Not just in address books or diaries either. On a letter which outlined that I had been elected by my fellow van drivers to represent them in the collective consultation process of the redundancy procedure, I had scribbled a doodle of a sad robot, unhappy because: 'They programmed me with desires but gave me no genitals.'
Not that I didn't take my role as representative seriously, of course. However, by the end of the whole thing and after a fellow van driver had complained to me that Head Office just wrote us all of as moronic, meatheaded White Van Men minutes before he called a woman a slag, I realised that I had made a mistake.
That is not to say that driving a van for an animal charity isn't a noble profession – it is. That particular driver was just moronic and meatheaded. Nor is it to say that I am no longer doing because it actually turns out I couldn't give two fucks about animals – I do. I'm just not a van driver.
So I've gone back to my day job...
• Chris Stokes: Altruism in Birds is on at the Pleasance Courtyard at 22:45
Published: 6 Aug 2015
What do you think?