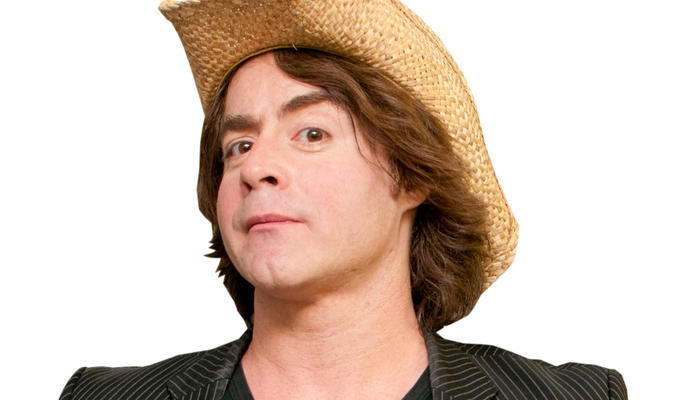 Christian Reilly
Stand Up For Labour
Note: This review is from 2013
It was an unusual opening act for a comedy night... but Neil Kinnock proved he could have had a decent career as a comedian, had an illustrious political career not satisfied him.
Securing the longest-serving Leader of the Opposition in British political history to spearhead a gig was something of a coup for the comedy fundraising group Stand Up For Labour, which has grown to become quite a network, with 40 gigs around the around the country, all backed by the local Parliamentary parties.
There are, perhaps, echoes with Red Wedge – the collection of musicians and comedians who toured in support of Kinnock's 1987 election campaign against Margaret Thatcher. But while Ben Elton, Harry Enfield, Billy Bragg et al tried to engage young people in politics, last night's audience in Chiswick, West London – a gig that has previously featured Tony Benn and Ken Livingstone – was very noticeably drawn from the old guard.
When host Arthur Smith suggested, in jest, a rendition of The Red Flag, the crowd – led by Kinnock's mellifluous Welsh baritone - duly obliged. And throughout the evening, words like 'comrade' and 'socialist' were bandied about with an abandon that a media-conscious spin doctor might blanche at.
All were gathered last night in support of a campaign to honour Kinnock's predecessor, Michael Foot, with a statue in his home town of Plymouth. Mixed in with the comedians were Luke Pollard, Labour's prospective parliamentary candidate for the city, local hopeful Ruth Cadbury and Alan Lenin, Foot's godson and a prominent campaigner for the memorial – all of whom kept their speeches and raffle-drawing advisedly brief.
After all, they could never hope to match Kinnock's oratory, defying the tabloid caricature of him as a 'Welsh windbag'. He opened with a wonderfully witty tale of Roy Jenkins touring the South Wales industrial heartland in the Sixties, and asking of one Merthyr Tydfil pub where they stopped for lunch if they had asparagus tips. After several minutes, the confused waitress returned and said: 'I'm sorry Mr Jenkins, we don't have asparagus tips. Will Benson and Hedges do?'
The rest of his compelling speech was a tribute to what Foot achieved, challenging the well-meant but 'condescending' image of him as an 'elderly bibliophile' by outlining all his achievements when Employment Minister in a minority government – while tacitly firing up the troops to what possibilities today's Labour movement might achieve.
Ava Vidal had the unenviable chance of following that, which she did with some underplayed stories of being on anti-EDL marches and feeling secure living in a predominantly Muslim neighbourhood, that appealed to the demo-going demographic with their slow-burn but pointed punchlines. That was followed by more laconic wit from veteran Arnold Brown's dry one-liners, though he was heckled by an crackling, snapping microphone that ruined his sedate timing, causing even one of his most dependable lines to flop.
And the night was closed, more or less, by Christian Reilly, who seems to have found a new bite to his musical comedy of late. His brisk and punchy set begins with some witty but accessible muso jokes about the emotional pull chords, before parodying the likes of Bon Jovi, or reimagining a modern hit sung by Bryan Ferry – applying enough twist to the formula to keep it fresh, while never letting any gag outstay his welcome. Elsewhere lyrics mocking Chris Huhne and (surprisingly gently) Margaret Thatcher also fulfilled the political remit.
But now the Iron Lady rusts in peace, this night put the campaign to immortalise Michael Foot as a Granite Man a step close to fruition.
Read More
Published: 11 Nov 2013
Christian Reilly wouldn't be the first rocker aiming…
19/08/2013
Christian Reilly's first solo show is a feel-good,…
1/08/2007
Total sell-out 2005 returns with a brand-new line-up.
1/01/2007
As a member of Otis Lee Crenshaw's backing band The…
1/05/2004
Past Shows
Agent
We do not currently hold contact details for Christian Reilly's agent. If you are a comic or agent wanting your details to appear on Chortle, click here.