 Brendan Dempsey
O Fathers, where art thou?
Father Ted launched on Channel 4 on April 21, 1995. To mark its 25th anniversary here's what some of the actors who played Fathers in the sitcom - nothing else! - did before and after their appearances on the show:
Father Ted Crilly: Dermot Morgan
Dermot Morgan made his name in the early 1980s RTÉ TV show The Live Mike through comedy characters including Father Trendy, an unctuous priest, and later that decade found further success in the radio comedy show Scrap Saturday.
Father Ted co-writer Arthur Mathews had originally planned to play the title role himself, as he had in his short-lived stand-up career, but after deciding he lacked the acting chops, he and co-creator Graham Linehan opened it up to auditions. Morgan's enthusiasm won through, even though Linehan was initially reluctant, fearing Morgan would play Ted in the same way as Father Trendy.
The day after recording the final episode of Father Ted in February 1998, Morgan suffered a heart attack while hosting a dinner party at his home in south-west London. He was rushed to hospital, but died soon afterwards. He was 45.
Father Dougal McGuire: Ardal O'Hanlon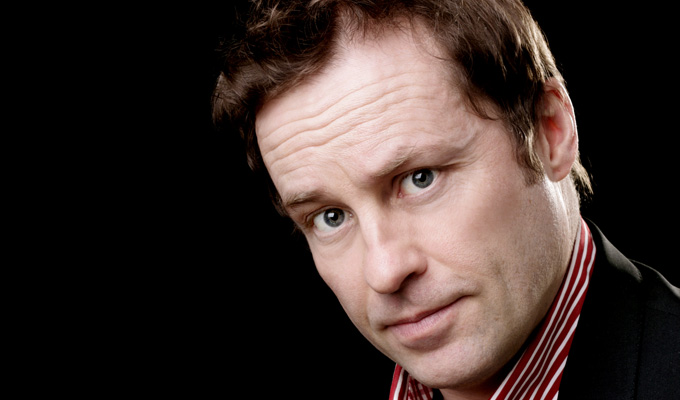 Already a stand-up in Dublin, he co-founded the city's first comedy club, the Comedy Cellar, upstairs in the International Bar, and also worked in the UK, winning the Hackney Empire New Act of the Yearcompetition in 1994.
After playing the naive Father Douglas, he went on to play the almost-equally naive superhero Thermonman in the 2000 BBC sitcom My Hero. Other roles included the 2005 Ben Elton sitcom Blessed, voicing Robbie the Reindeer, Skins and most notably Death In Paradise, playing DI Jack Mooney for three years.
Also an author of the novel The Talk of the Town, O'Hanlon has always continued his stand-up career alongside his other endeavours, just finishing his latest tour, The Showing Off Must Go On
Father Jack Hackett: Frank Kelly
Far from his persona of Father Jack, one journalist described Kelly as 'urbane, articulate, thoughtful, fit , charming company, full of stories, and quite serious, though his conversation is punctuated by the occasional burst of laughter.'
Before Father Ted he was a regular in the long-running Irish kids' TV show Wanderly Wagon, but properly established himself in the 1970s satirical series Hall's Pictorial Weekly, with his most popular character the backwards rural councillor Parnell Mooney.
After Father Ted, he starred in the Irish TV drama Glenroe, was in Emmerdale for five months, and had a major role as John Smith in the drama The Deal, about the machinations at the top of the Labour party. In 2014, he appeared as judge Justice Cannon in Mrs. Brown's Boys D'Movie.
Kelly died on 28 February 2016, after suffering a heart attack, at the age of 77. It was 18 years to the day after Morgan's death.
Father Larry Duff: Tony Guilfoyle
Although he will be forever linked to the accident-prone Father Larry Duff, Guilfoyle is a respected international stage actor. Other TV roles include playing a eunuch in the BBC historical drama Rome and the Bishop of Durham in The Crown.
Father Cyril MacDuff: Don Wycherley
He has had a number of roles since Father Ted, including playing another Father, Aidan O'Connell, in 24 episodes of Ballykissangel, and the lead role of Raymond in the RTE series Bachelors Walk. His most recent TV role was as a superintendent in the 2018 crime drama Taken Down.
Father Noel Furlong: Graham Norton
When Father Ted started, Norton was already known on the comedy circuit, not least for his drag act as a tea-towel clad Mother Teresa of Calcutta. He played Father Noel in three episodes of the second series in 1996, the year before his future career opened out in front of him when he stood in for Jack Doherty on his Channel 5 talk show, scooping the award for best newcomer at the British Comedy Awards.
The Channel 4 series So Graham Norton and V Graham Norton before moving to the BBC for various high-profile presenting duties and eventually landing his own talk show, which began in 2007. He's also a regular presenter on Radio 2, fronts the annual coverage of the Eurovision Song contest, was a long-running agony uncle for the Telegraph, and has written several novels and memoirs In short, he's a long way from Craggy Island now.
Father Harry Coyle: Paul Woodfull
Woodfull is former member of Dublin new-wave band Skank Mooks and U2 tribute band Joshua Trio, alongside Father Ted co-creator Mathews.
The pair went on to write I, Keano, a hit stage comedy musical about Roy Keane leaving the Irish World Cup squad in 2002. Since Father Woodfull went on to become a regular on the satirical show Irish Pictorial Weekly, although TV appearances have been scant since that finished in 2016.
Father Jim Johnson: Chris Curran
Playing Father Jim Johnson, the Rugged Island equivalent of Father Jack, this sitcom was the last appearances of the actor and musician, as he died in 1996, just after the second series aired. Over a long career, he was a regular voice on Irish radio dramas and in panto. Here he is on the Late Late Show with Gay Byrne
Father Ben: Arthur Mathews
Although he missed out on the lead role in Father Ted, the co-creator did get to play the main character in the sitcom-within-the-sitcom, which just happens to be about three idiot priests on an island. More notably also played Father Clarke, one of the priests brainstorming how to stop the milk float, in the episode Speed 3.
After Father Ted, Mathews wrote the Sixties-set sitcom Hippies, which starred Simon Pegg and Sally Phillips, but only lasted six episodes. In 2005, he co-wrote the stage musical I, Keano. He's also written on Brass Eye, Big Train and, notably, co-wrote Toast Of London with Matt Berry.
Father Gallagher: Graham Linehan
The comedy's other writer played one of the priests on a flight home from a pilgrimage that got into difficulties, prompting a fellow passenger, Father Cave (Kevin Gildea), to declare his love for him, much to their mutual embarrassment when the jet didn't crash.
After Father Ted, Linehan worked on other shows including Brass Eye, and co-wrote the first series of Black Books with Dylan Moran, before creating the Channel 4 sitcom The IT Crowd in 2006.
However in recent years he has become more widely known for his vocal stance on trans rights, taking issue with the idea that anyone can state their own gender, which he sees as undoing the creation of safe space for women – a position that has drawn ire from some LGBTQ activists
Father Cleary: Joe Taylor
As well as playing one of the priests who got lost in the lingerie section of department store in the last ever Father Ted, Taylor also played a sewerage supervisor in the Hell episode. Limited TV appearances since including a recurring role in Irish sitcom Killinaskully in 2009 and 3010.
Father Paul Stone: Michael Redmond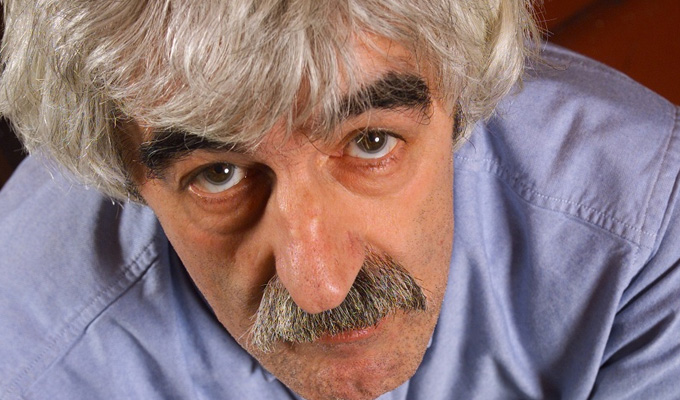 The deadpan, moustachioed comedian has been a stalwart of the circuit since the mid-1980s and, in normal times, still hosts a weekly night at The Stand in Glasgow, even as he enters his eighth decade. An entire episode of Father Ted was based on his painfully boring character coming to visit Craggy Island. Famously - thanks to Stewart Lee highlighting the fact – Joe Pasquale stole one of Redmond's most distinctive jokes.
Father Damien Lennon: Joe Rooney
As Father Damo, he was the rebel priest that Father Douglas wants to emulate, but Rooney is also a long-time stalwart of the Irish comedy scene and was one of the main characters in the rural RTÉ sitcom, Killinaskully, which ran from 2003 to 2008, as well as being one of the writers. He has also been a children's TV presenter.
Father Kevin: Tommy Tiernan
One of the best Irish stand-ups of his generation, Tiernan's comedy has taken him around the world, including performing on the US late-night TV shows, and fro a while held the world record for the longest stand-up show by an individual, at 36 hours and 15 minutes.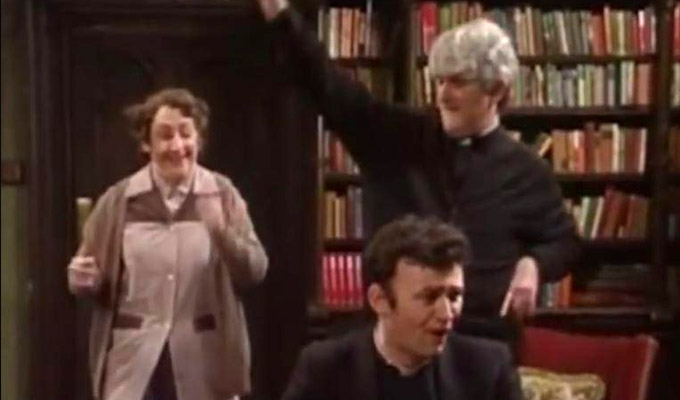 After playing the suicidal Father Kevin, Tiernan played the lead in the Channel 4 sitcom Small Potatoes, which ran for two series in 1999.
However until recently stand-up has been his main occupation, but since 2017 has hosted a talk show on RTE One, and has also won praise for his role as Da Gerry in Derry Girls. He also makes a cameo in the music video for Ed Sheeran's Galway Girl.
Last month Tiernan wondered if his performance in Father Ted had contributed to Dermot Morgan's death.
Father Fintan Stack: Brendan Grace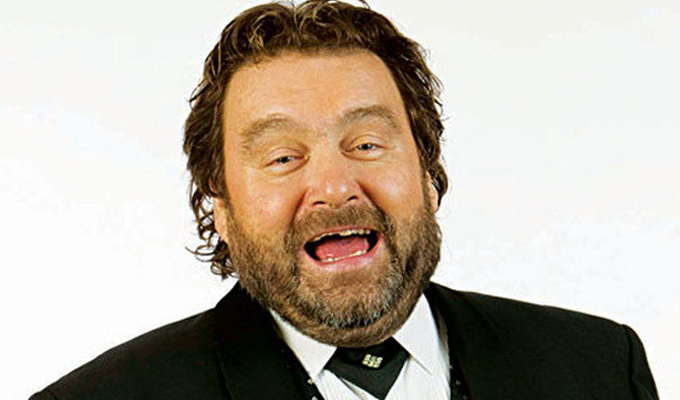 Brendan Grace. died last year at 68 after a long career in music and comedy, getting an early break when Frank Sinatra spotted hm performing. in Dublin Grace was known for his schoolboy character Bottler and for several hit songs including Combine Harvester, which went on to be a hit for The Wurzels, and The Dutchman. His character in Father Ted was a obnoxious, rude and destructive priest, who torments Ted and Dougal.
Father Jessup: Ian Fitzgibbon
From playing the sarcastic PA to Bishop Brennan, Ian Fitzgibbon is now best known as a director, who has helmed TV comedies including Moone Boy, Trying Againand Raised by Wolves.
Father Buzz Cagney: Jeff Harding
Harding was also part of The Fast Show, whose role was mainly to say only: 'Hi, I'm Ed Winchester'. He is known for narrating audio books, including The Da Vinci Code and The Bourne Identity.
Father Austin Purcell: Ben Keaton
Keaton won the sixth ever Perrier award in 1996, and is known for his improv, sometimes guesting with the Comedy Store Players, as well as being a well-established stage actor. He also played Jeff Brannigan in Emmerdale in 2007 and Spence in Casualty from 1999 to 2002.
More latterly he has taken to teaching acting, first at the University of Lincoln before setting up the Lincoln Film and Television School, and is the director of a video production company,
He has performed stand-up and hosted pub quizzes in the guise of Father Austin Purcell, who Ted Crilly throughs was the most boring priest in the world. A title for which there is quite some competition.
Father Ken Dillon: Fred Ridgeway
Father Ted was one of the first acting role for Ridgeway, who had a change of career at 42 after being a money broker. He mainly worked on stage, including playing the part of criminal Charlie Clench opposite James Corden in One Man, Two Guvnors – a role playwright Richard Bean created for him.
Ridgeway was diagnosed with motor neurone disease before the five-month run of One Man, Two Guvnors on Broadway. But he continued in the play, missing only two performances, and tried to keep his illness hidden from colleagues. He died in November 2012, aged 59.
Father Clifford: Stephen Tompkinson
Tomkinson was already known for his roles as Marcus in Chancer and Damien Day in Drop the Dead Donkey when he was cast in the 1996 Christmas episode of Father Ted, and had just begun his role as Father Peter Clifford in Ballykissangel
Since then, he has become one of the most familiar faces on TV, thanks to leading riles in the likes of Grafters Wild at Heart and DCI Banks.
Father Jose Fernandez: Derrick Branche
The Cuban priest was played by Derrick Branche, who was born in Bombay in 1947 and went to school with Freddie Mercury, and played in his first band, The Hectics. He was also Gupte, the nurse in Only When I Laugh, as well as taking roles in My Beautiful Laundrette and The Jewel in the Crown. Since Father Ted in 1995, he has only one screen credit to his name, the obscure 2002 film The Wonderland Experience.
Father Liam Deliverance: Dermot Crowley
Cowley played General Crix Madine in Return Of The Jedi – and was even made into an action figure. He auditioned for Doctor Who but lost out to Sylvester McCoy, but did play Sergeant François Duval in Son of the Pink Panther. In 2012 he starred in a BBC One series Hunted as George Ballard, an MI6 spy chief
Father Fitzgerald: Sean Barrett
Barratt, now 79, has a long career on TV, starting on children's programmes. He's also done lots of voiceovers on TV and video games, including the Channel 4 documentary series, Black Box about aviation accidents, and Andre of Astora in Dark Souls. He appeared on the cover of The Smiths single How Soon Is Now?, which used a still from the 1958 film Dunkirk, in which he appeared as a teenager.
Father Cave: Kevin Gildea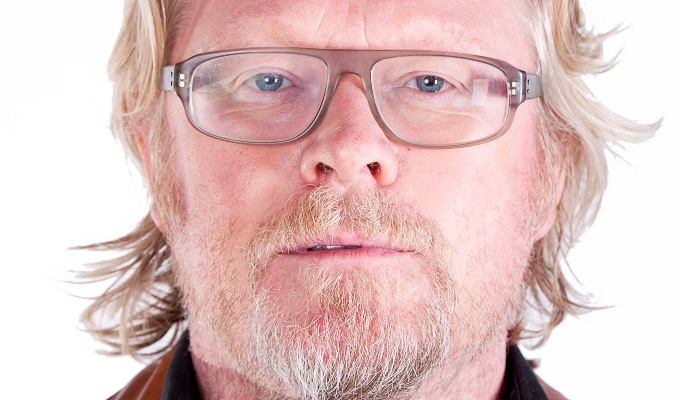 As mentioned above, Gildea played a priest on the aircraft in an awkward situation with Linehan's Father Gallagher. Gildea is one of the founding fathers of the Irish comedy circuit, who set up Dublin's Comedy Cellar with O'Hanlon and Barry Murphy in the mid-1990s, and continues to perform regularly on the stand-up circuit.
Father Deegan: Kevin McKidd
The same year he appeared in Father Ted, Kevin McKidd appeared as Tommy in Trainspotting, directed by Danny Boyle. He also plays Owen Hunt in Grey's Anatomy – and John 'Soap' MacTavish in Call of Duty: Modern Warfare.
Father Dick Mayo: Brendan Dempsey
A stalwart of the comedy circuit both sides of the Irish sea, Dempsey has also been sen in the films Waking Ned,About Adam and Gangs Of New York – as well as a series of Paddy Power commercials. He appeared in the festive Christmassy Ted episode of 1996.
Father Brian Eno: Brian Eno
The legendary musician appeared the briefest of cameos as 'himself' in the final ever episode.He's collaborated with pretty much everybody in music and In 2019 was inducted into the Rock and Roll Hall of Fame as a member of Roxy Music.
Read More
Published: 21 Apr 2020
Past Shows
Edinburgh Fringe 2001
Agent
We do not currently hold contact details for Brendan Dempsey's agent. If you are a comic or agent wanting your details to appear on Chortle, click here.