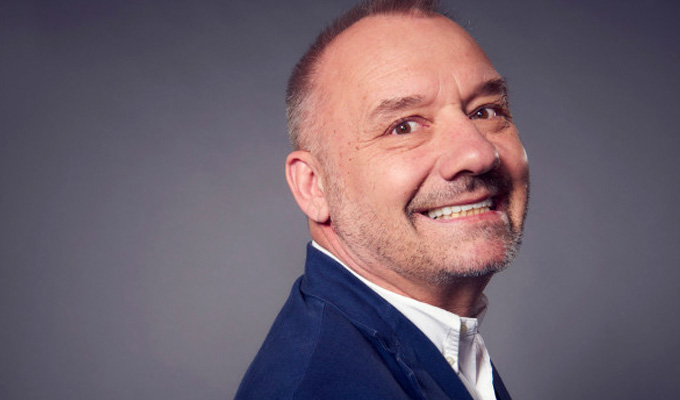 Bob Mortimer
Date of birth: 23-05-1959

Fishing for another series
Mortimer & Whitehouse: Gone Fishing is to return for a fifth series, it has been reported.
Bob Mortimer and Paul Whitehouse are this week staging a short tour based on their decades-long friendship.
And once that it over, they will resume filming on the new episodes – which include a Christmas special – the British Comedy Guide https://www.comedy.co.uk/tv/news/6851/mortimer-whitehouse-gone-fishing-return/reports today.
The last series, which is currently being repeated, originally averaged 2.31 million viewers for BBC Two, and for was nominated in the best features category of the Baftas on Sunday, but lost to Big Zuu's Big Eats.
The show originated when Whitehouse persuaded his friend to go fishing as part of his recovery from major heart surgery in 2015, and they later decided it would make an entertaining TV show.
Read More
Published: 11 May 2022
Bob Mortimer and Paul Whitehouse have made a special…
24/11/2020
Mortimer & Whitehouse: Gone Fishing is to…
29/09/2020
Bob Mortimer and Paul Whitehouse's angling show…
23/06/2020
Mo Gilligan, Joe Lycett, Guz Khan, Sarah Kendall and…
4/06/2020
Getting Vic Reeves and Bob Mortimer to interview each…
21/11/2019
Vic Reeves and Bob Mortimer are considering reviving…
21/11/2019
Bob Mortimer and Paul Whitehouse are…
4/02/2019
Bob Mortimer has described how losing his father at…
3/02/2019