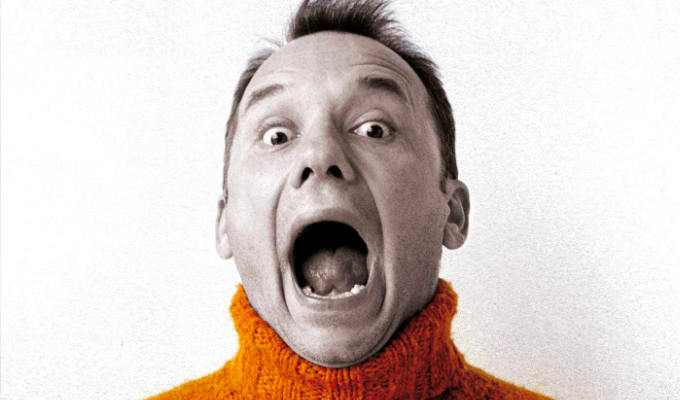 The Satsuma Complex by Bob Mortimer
It's an instant bestseller, thanks to the celebrity of its author, but The Satsuma Complex is also a cracking page-turner, shot through with Bob Mortimer's distinctively quirky comic flair.
The story includes many of the usual crime thriller topes – from a possible femme fatale to the calmly intimidating nemesis – but also so many sweetly surreal peculiarities that it could only have been written by Bob Mortimer.
Take his description of the cologne Electricity by Seb Longcoq being 'on the banana-y side of road-works'. A couple of dogs are given the names Zak Briefcase and Lengthy Parsnips and his central character deploys the chat-up line, 'have you ever needed to use a tourniquet in your work environment?'. A seedy side character known as The Chump is essentially the Train Guy Mortimer mocks in online skits, 'hilario' and all
Our hero, Gary Thorn, is a reserved, 30-year-old solicitor's assistant drifting through life in his sparse flat and cheap suit in Peckham, South London. That – as Mortimer described in last year's fine memoir And Away… – was pretty much his life before he met Vic Reeves and found new purpose and joy.
Gary also likes to engage in chit-chat with the squirrel he encounters in the park every day, imagining the other side of the conversation. He doesn't have many mates, see: a couple of blokes he watches football with maybe, or the occasional exchange with the cantankerous old woman next door.
When a work acquaintance (whom Gary calls 'sexier than a cream horn on top of a polished school bell') suggests a pint, perhaps Gary can add to his tally. Their encounter is cut short - but after being left alone he strikes up a conversation with an out-of-his-league girl with Doc Martens and a 'clinically straight fringe'. She's called Emily and Gary's instantly besotted, only for her to vanish on him too.
When two policemen call round later to inform Gary his contact has would up dead, he becomes a hapless, beta Everyman caught up in a world of high crime and intrigue he's pitifully ill-equipped for. And not even that bothered by – his motivation is just to wangle another encounter with the fragrant Emily.
Mortimer's writing strikes a good balance of compelling plot, delightfully absurd turns of phrase and engaging characterisation of the hero, even if some of the supporting cast are thinly drawn. But the charm and well-judged absurdity is more than enough for a book that's funny from the start to the phoney endorsements on the back cover ('Rollercoaster is not the word,' gushes Annette Kurtain. '"Book" fits much better')
All this suggests that novel-writing is a very promising new direction for comedy's latest national treasure.
• The Satsuma Complex by Bob Mortimer is published by Gallery Books. It is also available from Amazon, priced £8.49.
Published: 23 Nov 2022