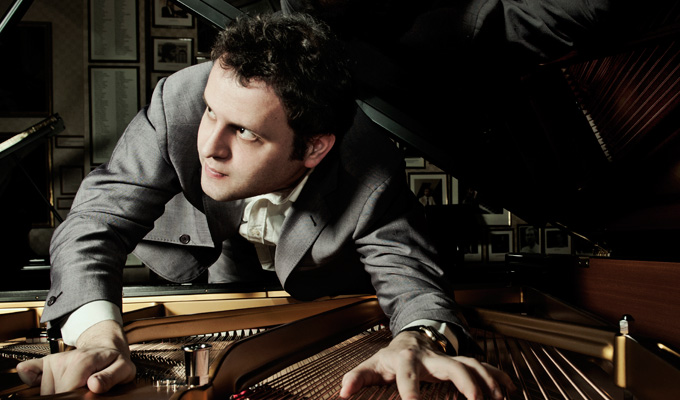 Adam Kay to present a TV tribute to NHS superstars
Adam Kay is to present a one-off BBC One programme paying tribute to NHS staff.
Dear NHS Superstars show is inspired by the latest book from the medic-turned-comedian-turned bestselling author, which collects together a series of thank-you letters for the health service.
Some of the stars who will be sharing their stories about the NHS include Sir Lenny Henry, Shirley Ballas, Rosie Jones and Amanda Holden.
Kay said: 'I'm thrilled to be (the least famous) part of Dear NHS Superstars. It's a joyous celebration of our greatest achievement as a nation, a huge and heartfelt thank you to the 1.5 million people we all owe our lives to, and a harrowing demonstration of what closing hairdressers for three months does to the hair of celebrities.'
Lynn Sutcliffe, managing director of programme-makers Mighty Scotland, says: 'It has been a privilege to bring together these remarkable stories, especially at a time when NHS workers are so cherished by the whole nation.
'We hope people will find this programme as moving and inspiring to watch as it has been for us to make.'
Kay and executive producer James Farrell, the comedian's husband, are donating their fees for the hour-long show to The Lullaby Trust, supporting families bereaved of babies and young children.
The broadcast date has not yet been announced
The book Dear NHS: 100 Stories to Say Thank You, edited by Adam Kay, will be out on July 9. Click here to order.
Dear NHS Superstars production credits
Made by: Mighty Scotland with Terrible Productions
Executive producers: Lynn Sutcliffe and Kirsten Highet for Mighty Scotland and James Farrell for Terrible Productions
Commissioned by: Charlotte Moore, director of BBC Content and Kate Phillips, controller or entertainment commissioning
BBC commissioning editor: Rachel Ashdown.
Read More
Published: 25 Jun 2020
Adam Kay has a signed a 'substantial' seven-figure…
12/03/2020
Medic-turned-comic-turned-bestselling author Adam…
6/03/2020
Adam Kay has created a special bite-size version of…
8/09/2019
Doctor turned comedian and bestselling author Adam…
5/07/2019
Adam Kay's bestselling memoirs of his time…
21/11/2018
Adam Kay is writing a follow-up to his bestseller This…
1/11/2018
BBC Two has picked up the TV adaptation of comedian…
6/07/2018
Adam Kay's This Is Going To Hurt has been nominated…
14/05/2018