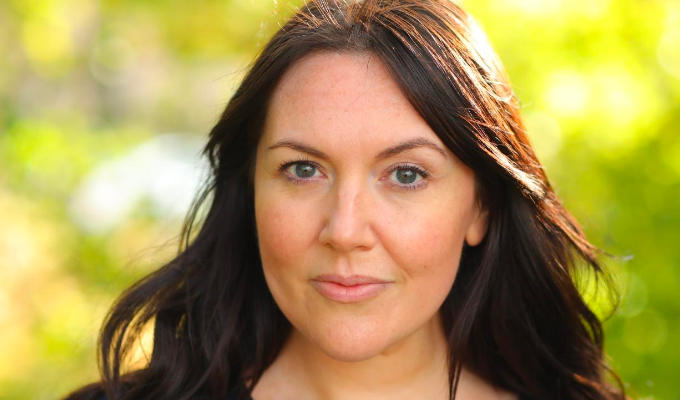 Delicacy, by Katy Wix
A comedian writing about cake might sound twee, or evoke the sort of defiant hedonism that defines much of Jo Brand's work. More directly, the subtitle of Katy Wix's first non-fiction book echoes one of Eddie Izzard's more famously meandering flights of fancy.
But Delicacy: A Memoir About Cake And Death is a much more profound, complex and tragic book than any of those instant associations could prepare you for. Cakes, to her, are 'weird, camp objects that seem to appear whenever something emotionally devastating is happening', sugary totems for her misery.
And Wix had a big enough portion of that. Her best friend and both her parents died within months of each other, the grief triggering a paralysing depression. Before her death, her mother descended into dementia and helplessness, harrowing for Wix to witness and physically and mentally gruelling as she took on the role of carer herself.
The comedian and actress - star of Ghosts, Stath Lets Flats, The Windsors and more besides – narrowly escaped death herself in a dreadful car crash in her 20s. The book also details her heartbreaking grapples with body image, exacerbated by the often callous industry she works in, and her appalling, but probably far-too universal, feelings of being on the wrong end of the male gaze.
To give a feel for the tone of Delicacy, the opening line is: 'Let me tell you why I rode my bike into oncoming traffic,' and yet this is one of the least of the traumatic events in a book that's full of them.
By rights, such a grim catalogue should make for tough reading. But Wix is such an astonishingly good writer that she makes this into an unlikely page-turner. She turns her pain into poetry: intimate, candid, exquisitely described, deftly using words rich with grace, pain and power. There are moments of bone-dry wit, too, for this is a vivid account of the complexities of being human, and the full spectrum of emotional reactions that entails.
In a letter to her departed friend, identified only by his initial, she notes with a wry darkness: 'Grief is so strange, D. You get asked to do podcasts.' And while writing about mourning her mother, she can't help but reflect on the consequences, and whether 'I'll be asked to go on Celebrity Bake Off once this book comes out, the stand-up-to-cancer one'.
Uncompromised honesty brings a balance to her moving words. She never tries too hard to be funny or melodramatic, but offers her unsentimental reflections on some of the most sentimental moments of life with an elegant, unexpected turn of phrase.
While all writing in a consistent and compelling voice Wix employs different literary techniques for each of the chapters – described by the publisher as '21 snapshots of a life'. These include a bleakly amusing email exchange she imagines with the personal trainer she over-optimistically signed up with, to 82 'thoughts I have had about cancer when I open my fridge door at night for a snack', to a one-page pitch for a possible sitcom.
And after through all Wix's travails, and all the battering her mental health has taken through them, there's ultimately a cautiously optimistic message in Delicacy: that in the end, she coped with the worst that life could throw at her. The pain and vulnerability are palpable in her writing, but the complexities and contradictions of being human come over louder still.
• Delicacy: A Memoir about Cake and Death, by Katy Wix, has been published by Headline, priced £16.98.
Published: 11 May 2021
What do you think?