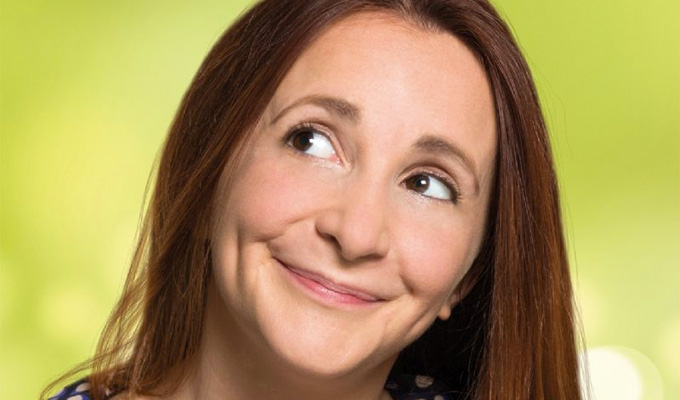 The What The Frock! Book Of Funny Women by Jane Duffus
Published as a spin-off to the monthly all-women comedy night that launched in Bristol three years ago, The What The Frock! Book Of Funny Women is more a statement of intent than a vital resource.
The 71 comedians, actors and writers featured were compiled from an online survey plus the personal preferences of contributors who wrote the submissions, so it's far from comprehensive. Some people have hailed their female comedy heroes, others have used it to plug funny-makers you might not have heard of.
It means Twitter user called Dolly, who hasn't made a post since 2012, gets an entry, but Julia Davis doesn't who merely created Nighty Night and Hunderby doesn't. Circuit comic Carly Smallman is in; Sharon Horgan of Catastrophe, Pulling, Dead Boss etc isn't. Yes to silent star Mabel Normand, no to Ruth Jones, and so on.
'There will of course be omissions,' What The Frock! founder and this book's author, Jane Duffus, concedes in her introduction.'It's simply because there is only so much time and space.'
Entries vary in quality, too, depending on whether anyone has championed the artist in question. Jo Brand and Miranda Hart get three paragraphs that could have come from Wikipedia; while American comic Bobbie Oliver's tribute to Maria Bamford is really rather splendid. Other contributions come from comics and writers such as Viv Groskop, Danielle Ward, Kate Smurthwaite and Austentatious's Andrew Hunter Murray (guess which dead author he's championed?)
As well as the individual profiles, the 114-page book includes a broad historical overview of women in comedy, a sort of mission statement for What The Frock! and a discussion of women's marginalisation in the industry.
The complaints and the rebuttals are so familiar that it seems the arguments have surely been won, not least the preposterous suggestion that 'women aren't funny'. But the intellectual victories obviously isn't reflected in real life – when has the Comedy Store ever had more than one woman on its weekend bill, for instance? Or how many times are comics told 'I don't normally like female comedians…'
Some of Duffus's complaints are a little dubious, too. She mentions coverage of Bridget Christie's Edinburgh Comedy Award victory mentioning the she was married to Stewart Lee – but that seems more a fame thing than a sexist one. You can bet if Gary Delaney won, they'd mention he was married to Sarah Millican. She also complains of descriptions female comedians. Some you'd agree with – the dated 'comedienne' for example (and I was interested to learn that female graduates were once called 'graduettes') – but phrases like 'amiable and chatty banter' seem gender-neutral and descriptive. Searching Chortle for such phrases throws up mainly male comics.
One of Duffus's main bugbear, though, is the treatment of 'female comedy' as if its some sort of specific sub-genre. Clearly wrong, but there's a strong argument that all-female nights like What The Frock! propagate that suggestion.
In her introduction, Lucy Porter says she used to shun all-women bills for that very reason but thinks she was a 'massively deluded twit' for doing so, now believing that such nights are a nudge in the right direction against the imbalanced status-quo. And that, too, is surely the raison d'etre of this celebratory book.
• The What The Frock! Book Of Funny Women by Jane Duffs is published today by BCF Books, priced £7.99. Click here to order from Amazon for £7.
Published: 11 May 2015
What do you think?