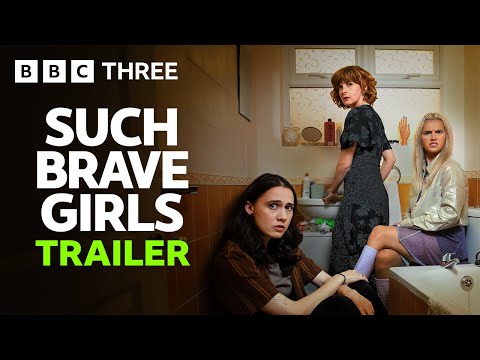 Such Brave Girls trailer
Here's the trailer for new BBC Three comedy Such Brave Girls.
The dysfunctional family sitcom following sisters Josie (Kat Sadler) and Billie (played by Kat's real-life sister, Lizzie Davidson) and their single mother Deb (Louise Brealey) 'navigating life armed with nothing but poor judgement and self-esteem'.
Producers say all the characters are ' vain, selfish, heavily in debt, pathologically desperate for affection and bursting with misplaced, terrifying love'
The six-part series – made by VAL/A24 and directed by Simon Bird – is available from Wednesday at 10pm on BBC Three and BBC iPlayer.
Published: 17 Nov 2023