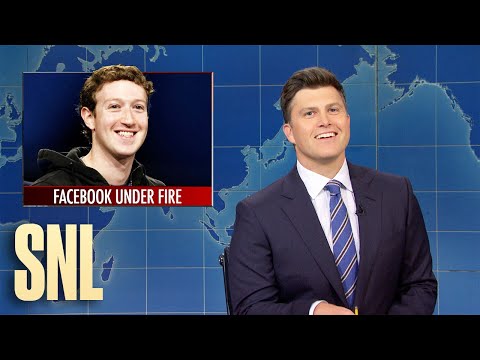 SNL targets Facebook and R Kelly
Facebook and R Kelly were among the targets of Weekend Update on Saturday Night Live last night.
Anchor Colin Jost spoke about being at Harvard with Facebook founder Mark Zuckerberg, while co-host Michael Che went on to note that Instagram went down for a whole day, 'forcing many Instagram addicts to fill their time with Twitter, TikTok, or hosting SNL' – a reference to this week's guest host Kim Kardashian West.
Che later said: 'In the wake of R. Kelly's sex trafficking conviction, YouTube has removed two channels linked with the singer – one for the singing, and the other, about how to remove stains.'
Published: 10 Oct 2021
Recent Videos
What do you think?