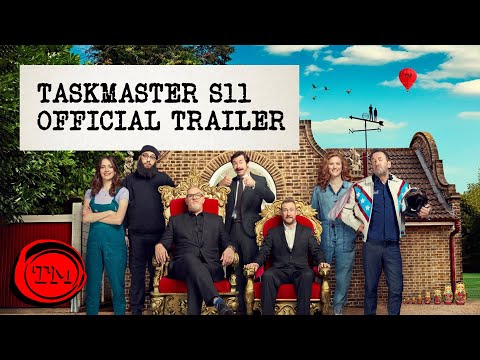 Taskmaster series 11 trailer
Channel 4 has released a full-length trailer for the new series of Taskmaster.
Without giving anything away about the 11th season, the clip refers to history's 'tryannical leaders' and features Greg Davies intoning: 'All tremble at my name, for I am the Taskmaster.'
Meanwhile, some of the show's previous tasks, such as Rose Matafeo scoring a goal with a steamroller, are depicted in versions of classic artworks
Taskmaster series 11 starts on Thursday March 18 at 9pm on Channel 4 with contestants Charlotte Ritchie, Jamali Maddix, Lee Mack, Mike Wozniak and Sarah Kendall.
Published: 5 Mar 2021
Recent Videos
What do you think?