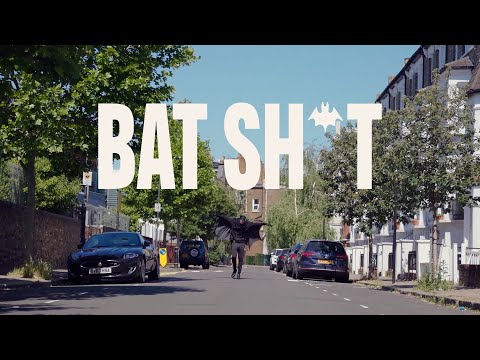 Rich Hall and Romesh Ranganathan go Bat Shit
Rich Hall and Romesh Ranganathan star in a new mockumentary short with an animal rights message.
In Bat Sh*t, Hall plays the titular mammal fed up of being blamed for the Covid-19 outbreak; while Ranganathan plays a rabbit that has endured a lifetime of cosmetic testing in a science lab.
The tongue-in-cheek film also highlights the destruction of natural habitats, the illegal wildlife trade and unchecked consumption.
Speaking about the project, Ranganathan said: 'Conservation is an essential battle that often falls to the bottom of people's priorities. It's important to keep it consistently high on the agenda.'
Winifred Frick, chief scientist at Bat Conservation International, said: 'The 'Bat Sh*t video gets at the truth of why scapegoating wildlife is part of the problem not the solution of protecting people and the planet.
'The short mockumentary provides a much-needed laugh alongside a good dose of science-based reality that we're to blame for this pandemic, not the bats.'
The film was made by Salford-based Chief Productions and was a collaboration between director Nate Camponi, who is based in the UK, and Chris Cottam in Los Angeles. Other stars include Rory Uphold, Matt Braunher and Kyle Shephard.
Published: 30 Jul 2020
Recent Videos
What do you think?