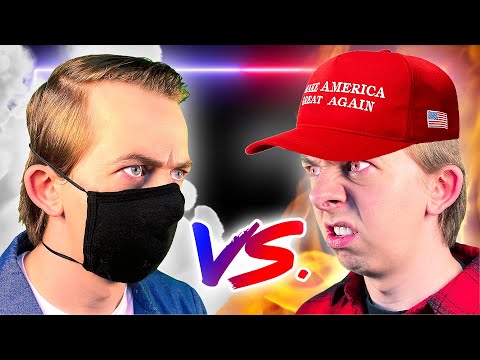 Face mask rap battle
An anti-masker and someone who sees the public health benefits of covering your mouth take on each other in this rap battle.
And both sides are portrayed by Chris Turner, a British comic and freestyle rapper now based in Los Angeles,
'Got a friend or family member who thinks masks are dumb? They'll love this,' he said - a little unconvinvingly.
Published: 9 Jul 2020
Recent Videos
What do you think?