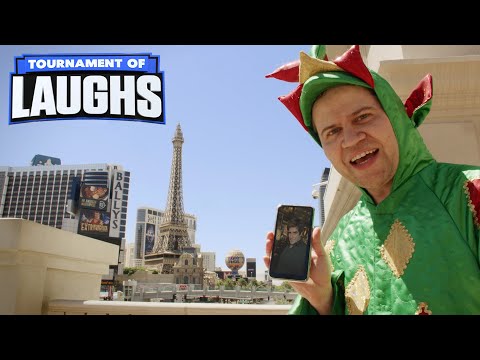 Piff makes the Eiffel Tower disappear
Piff the Magic Dragon has mad the Eiffel Tower vanish in tribute to one of David Copperfield's best-known tricks.
The British comedy-magician made the Vegas version of the Paris landmark disappear as part of the Tournament of Laughs programme on America's TBS show last night.
And it was enough to allow him to progress to the next round of the competition, in which comics made videos under lockdown conditions.Â
Piff, real name John van der Put, is seen wandering through a deserted Vegas, where his residency is on hold because of the pandemic, before offering his take on Copperfield's 1983 illustion in which he made the Statue Of Libery disappear.
Gina Yashere is also taking part in the competition, where she will be pitched against Paul Rodrigues. Here is her contribution:
Published: 6 Jul 2020
Recent Videos
What do you think?