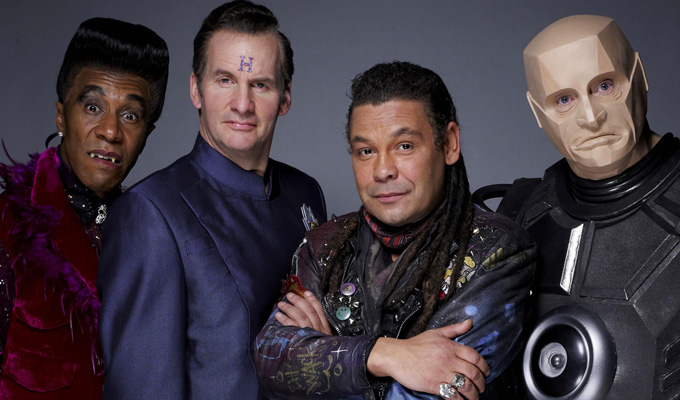 New trailer for Red Dwarf: The Promised Land
A trailer has been released for the new feature-length episode of Red Dwarf, giving tantalising hints about the plot.
The story appears to revolve around a race evolved from cats who consider Lister a God.
And as he suggests the Red Dwarf crew should all act like Gods to go with their belief, Rimmer tells him: 'Act like a God? You've barely mastered human!'
The film also features the return of Norman Lovett as computer Holly, having made a cameo appearance in the last season, alongside regular stars Chirs Barrie, Craig Charles Danny John-Jules and Robert Llewellyn.
Tom Bennett, Mandeep Dhillon, Lucy Pearman guest star in the episode, called red, which due to be broadcast on Dave on April 9.
Published: 20 Mar 2020
Recent Videos
What do you think?