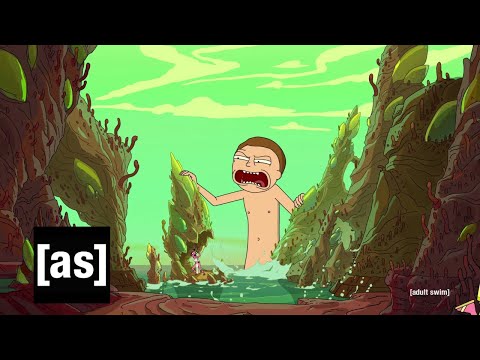 Opening titles for Rick and Morty series 4
Adult Swim has released the opening sequence to Season 4 of Rick and Morty.
The titles shows the mad genius scientist and his timid grandson fleeing various hideous space mutants.
Justin Roiland and Dan Harmon's cult animation returns to US screens for the first of five new episodes at 11.30pm tomorrow night – and will come to Channel 4 in the UK in the new year.
Their titles are Edge of Tomorty: Rick Die Rickpeat; The Old Man and the Seat; One Crew Over The Crewcoo's Morty; Claw and Hoarder: Special Ricktim's Morty and Rattlestar Ricklactica.
Another five episodes to complete the series are promised soon.
Published: 8 Nov 2019
What do you think?